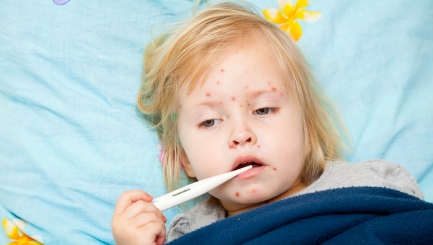 Outbreak of Measles in Swansea Alarms Officials
A severe rise in the number of cases where children are developing measles has caught the eye of the public health in Swansea. Within two days, the cases have gone from 73 to an astonishing 693. Health officials are becoming concerned that children between the ages of 10 to 17 are not being vaccinated against the illness.
Further still, the conditions of the children nor the outbreak are neither relenting nor easing away.
According to the BBC, Dr Marion Lyons, director of health protection for Public Health Wales, said: "With measles cases at almost 700, with 73 of those reported in the last two days alone, we remain extremely concerned that this outbreak is showing no signs of going away.
"We are delighted to see parents starting to arrange vaccination for their children but the numbers simply aren't high enough to bring the outbreak under control."
Further still, the concerns are focused on children not vaccinated between the ages of 10 and 14.
Whilst those vaccinated still run the risk of catching measles, it's certain that they will also recover substantially well. For now, the trouble that Swansea face are the lack of precautions that had left children without protection against a potentially harmful illness.
Dr Lyons added: "Measles cannot be taken lightly because you can never tell who will go on to develop the more serious complications of pneumonia or encephalitis [brain inflammation]. MMR vaccination offers the only protection against these complications."
With such unpredictable and troublesome theories, the children's vulnerability to measles needs to be taken care of before problems worsen.
The rising concerns of a measles epidemic is continuous and unrelenting, with the risks of medical complications cornering the conditions of every affected child. With things becoming uncertain, Swansea's public health has turned its gaze towards looking after its young patients.