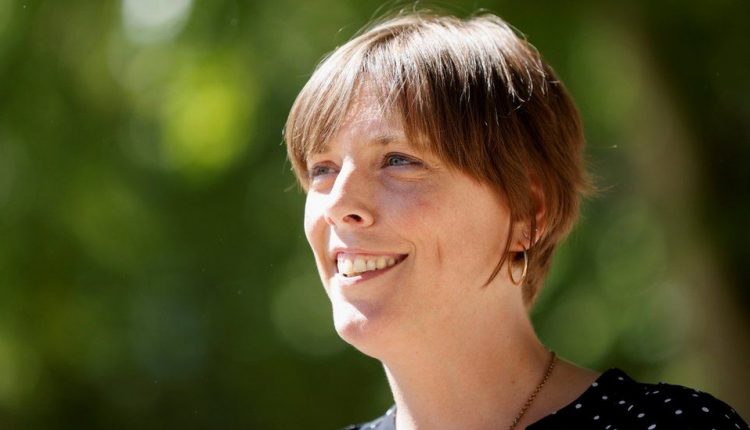 Jess Phillips: Ditch HPV stigma to avoid the shame I felt
The Labour MP Jess Phillips has said she felt "shame and guilt" after being told she had HPV (human papillomavirus) in her 20s.
She said stigma and confusion about the common virus must be broken down so that others do not experience the same thing.
More women in the UK are being told they have it because of changes to the way smear tests work in recent years.
Phillips says it should not put people off attending cervical screenings.
Most sexually active people will contract HPV, which is passed on through sexual contact, at some point.
In most cases, they do not know they have it, and it clears without treatment – but it can cause cell mutations that can ultimately develop into cervical cancer, and some other cancers.
Cervical cancer is by far the most common HPV-related disease, according to the WHO, and nearly all cases of cervical cancer can be attributed to HPV infection.
HPV puts 'strain' on sex and dating
'Huge pressure' to catch up on missed smear tests
Ms Phillips was 22 when changes to cells in her cervix were detected. Her doctor told her she may not be able to have children because she also had endometriosis, a condition that means bodily tissue similar to the lining of the womb starts to grow in other parts of the body.
Sharing her story with the BBC before Cervical Screening Awareness Week, she said: "I felt like it was my fault, that I had done something wrong, because I had HPV."
The MP for Birmingham Yardley, now 39, added: "It's sexually transmitted so there was always this sense that it was somehow my doing and that I could have avoided this."
Because she knew little about HPV, she said she did not know what to expect when she did become pregnant that year, and worried that it could affect her unborn child.
"It seems that relatively little has changed in regards to HPV – the level of knowledge, how it is viewed, and how it is spoken about," she said.
"I feel saddened that there are still so many women and people with a cervix, finding out they have HPV, feeling terrified about their future and possibly blaming themselves."
"Anyone can get HPV and anyone can pass it on," she said. "The fact that it is mostly women dealing with the fall out is simply not fair."
HPV and smear tests: The facts
Around 80% of sexually active adults will contract one of more than 200 strains of HPV at some point in their lives
Roughly 90% of infections go away by themselves within two years
About 73% of people invited for smear tests – anyone aged between 25 and 64 and registered as female at their GP surgery – attend
In the UK, 3,200 women get cervical cancer every year

Smear tests used to aim to detect cell changes. However, since 2018 in Wales, 2019 in England, and 2020 in Scotland, all tests have screened for HPV first.
That enables them to work out more accurately – and earlier on – who is at a higher risk of cervical cancer. It also means more women are being told they have HPV.
Ms Phillips stressed people should not be put off by the prospect of being told they have HPV and that talking about it more would stop people being "lumbered" with "emotional baggage".
"Anyone can get HPV and anyone can pass it on," she said. "The fact that it is mostly women dealing with the fall out is simply not fair."
Samantha Dixon, chief executive of Jo's Cervical Cancer Trust, said around one in four people invited for smear tests in the UK do not attend.
"Some might simply forget to book an appointment, and other barriers include trauma, pain, a busy lifestyle or a perceived lack of importance of the test," she said. "The Covid-19 pandemic has also presented another new barrier."
Ms Phillips said anyone struggling with a HPV diagnosis should not "feel ashamed".
"Please don't blame yourself," she said. "I want to make sure no-one feels as bad about this as I once did."