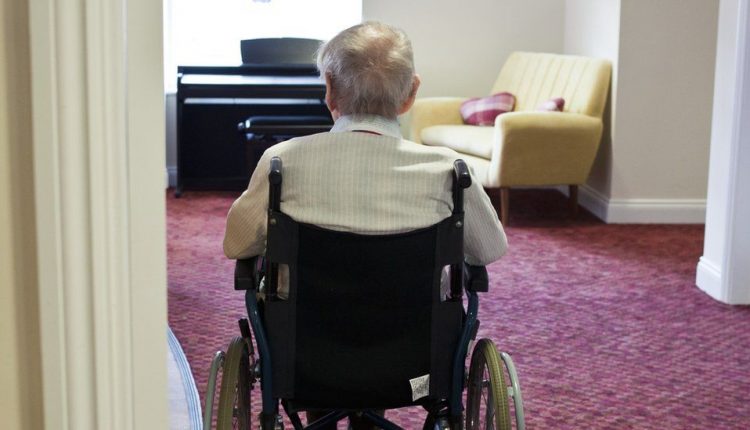 Social care: Ministers urged to 'act now' on funding reform
Social care organisations have urged ministers to publish long-awaited plans to overhaul how the sector in England is funded within a month.
They have called on Boris Johnson to "act now" and set out proposals before Parliament's summer recess begins on 22 July.
There have been reports the PM would host a meeting this week with senior ministers to discuss reform ideas.
The government has pledged to publish funding plans by the end of the year.
In a letter to the prime minister, seven bodies representing those providing and using social care said the "time to deliver reform is now".
As well as long-term changes to funding, they also urged an "immediate" cash injection to cover short-term costs incurred during the Covid pandemic.
Starmer: Lack of social care plan 'unforgivable'
Who gets social care and who pays for it?
Cap on care costs considered before outbreak
Councils in England should get money to invest in new technology, they said, and there should be a "new deal" for staff working in the sector.
The government has been criticised for not announcing new bill on social care funding at the start of the parliamentary year in May.
When he entered Downing Street in July 2019, Mr Johnson vowed to fix the funding crisis "with a clear plan we have prepared".
But reports suggest that discussions are still ongoing within government about the potential cost of changes, which could run into the billions.
Costs of care
In England, social care is generally not provided for free. Typically, only those with savings and assets worth less than £23,250 can get help from their council.
There is no overall limit on costs, meaning thousands every year end up selling their homes to pay.
Personal care, such as help with washing and dressing, is free in Scotland for those assessed by their local authority as needing it. Those in a home still have to contribute towards accommodation costs.
Some care costs are capped in Wales, and home care is free for the over-75s in Northern Ireland.
Despite a series of reform proposals put forward, plans for a wider overhaul of funding have been scuppered under different parties in recent decades.
Plans to introduce a lifetime cap on costs were put into law in 2014, following a commission chaired by former UK statistics chief Sir Andrew Dilnot.
However, they were delayed and then eventually ditched under ex-PM David Cameron. His successor, Theresa May, later suggested and then abandoned a form of the proposals in 2017.
It is understood that ministers have been looking at a version of the plans since last autumn, before the Covid pandemic struck.
Speaking on Monday, Sir Andrew said there was a "general awareness" within government that "we've got to get something done here".

The policy choice over how to fix the system seems pretty much to have been made already.
It might seem frustrating that after all of this time, the changes are likely to be those that were mooted years ago.
But the political decision, however, on how to pay for fixing the social care system in England has not.

Sir Andrew told BBC Radio 4's Today programme that as well as a cap, there should be a "significant increase" in the generosity of the means-test for support.
He said his plans would cost an extra £3-5bn per year, on top of an extra £5bn the Treasury would have to spend anyway due to England's aging population.
Urging ministers to "be generous," he said the overall cost was "not huge" compared to wider public spending, and would have a "massive" impact on individuals.
Urging the PM to "grasp the nettle," former health secretary Jeremy Hunt said the initial costs of Dilnot-style changes would be "easily manageable".
Writing in the Daily Mail, he said costs would only then increase after the "immediate post-pandemic period".
Speaking to reporters on Monday, Mr Johnson said the government would be "bringing forward some good plans in due course".