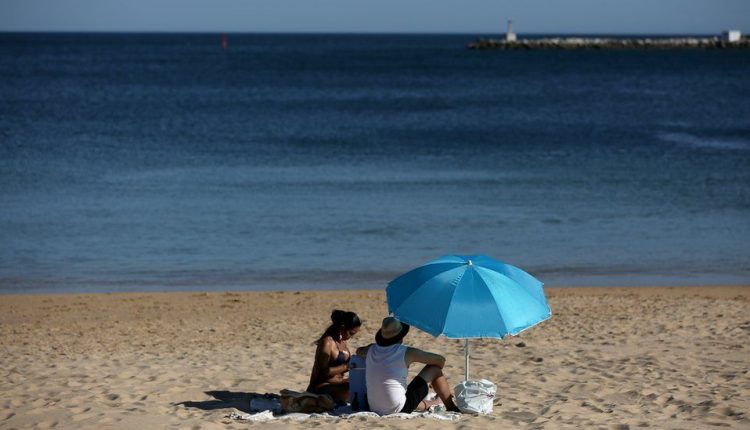 Covid-19: Aim for double-jabbed arrivals to avoid quarantine – Hancock
Ministers are "working on" plans for quarantine-free travel from amber list countries for people who are fully vaccinated, Matt Hancock has said.
He said the plans for England had not been "clinically advised yet".
But the health secretary said the government was looking at plans to allow the vaccine to "bring back" some freedoms.
Currently travellers arriving from countries on the red or amber travel lists have to isolate for 10 days.
What are the rules for travel?
Is it possible to visit France, Spain or other destinations?
How can I prove I've had both my Covid jabs?
Asked on Sky News if the measure could be in place as soon as August, Mr Hancock said: "We'll get there when it's safe to do so."
International Trade Secretary Liz Truss told BBC Radio 2's Jeremy Vine she would not speculate about what was going to happen in terms of travel, but said the government was looking at what it could do to "ease up requirements where it makes sense".
"We're not ready to make an announcement yet, but fundamentally what we need to do
is – while keeping people safe – making sure we're freeing up the rules as much as we can."
She said: "We're not ready to make an announcement yet, but fundamentally what we need to do is – while keeping people safe – making sure we're freeing up the rules as much as we can."
Responding to Mr Hancock's comments, Green MP Caroline Lucas, vice-chair of the All Party Parliamentary Group on Coronavirus, said scrapping quarantine measures would be "reckless" and called for the government to focus on upgrading systems at airports.
"The Delta variant first arrived here in the UK precisely because of inadequate pre-travel requirements and health checks at UK arrival halls, compounded by a lack of support and enforcement of mandatory quarantine," she said.
Under the current rules for England, arrivals from red list destinations such as India and South Africa must isolate in a government approved hotel for 10 days.
Those coming from amber countries must quarantine for 10 days, with tests to be taken on days two and eight after return, but they do not need to be in a hotel.
It may be possible to end quarantine early in England by paying for an additional test under the test-to-release scheme.
The vast majority of countries are on the amber list.
Arrivals from the few green list countries – which includes a small number of countries including Israel and Iceland – do not have to quarantine but must book a test for day two of their return.
Scotland, Wales and Northern Ireland are following similar rules.
On Monday, the prime minister said the government was considering allowing double-vaccinated travellers to be exempt from quarantine on their return to the UK if they took daily tests.
Transport Secretary Grant Shapps said he was "cautiously hopeful" about being able to lift some restrictions on international travel as a result of the vaccine programme, with the next "checkpoint" taking place on 28 June.
The health secretary told BBC Radio 4's Today programme that England remained "on track" for the relaxation of coronavirus restrictions on 19 July, with case rates "slowing" and hospitalisations "not rising quickly".
He said the number of people dying from Covid in England remained "very, very low" and said this showed the "vaccine was working".
Mr Hancock also warned that the coming winter could be "challenging", but said that he hoped the government would not have to bring back restrictions.
More than 43.1 million people (81.9% of the population) have had a first dose of a Covid vaccine, and nearly 31.5 million (59.8%) have had a second, according to the government's coronavirus dashboard.
The UK has reported a further 27 deaths within 28 days of a positive test on Tuesday, and a further 11,625 cases.
The Office for National Statistics said infections were continuing to increase in England but the "trend is uncertain" in Scotland, Wales and Northern Ireland.