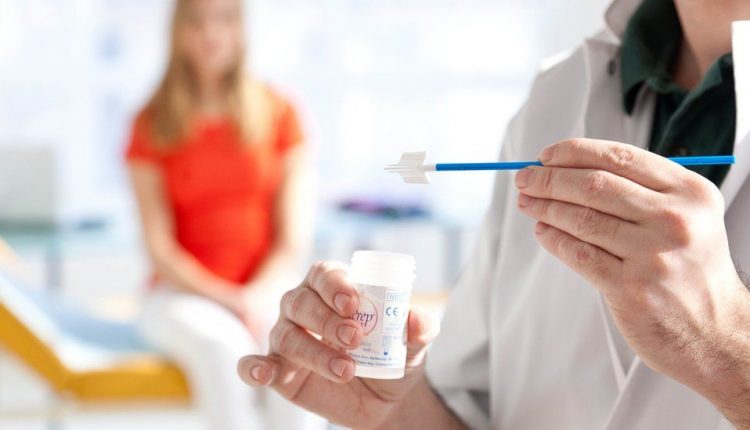 Woman dies after Scottish cancer screening error
A woman has died from cervical cancer after being wrongly excluded from Scotland's screening programme.
Public Health Minister Maree Todd said about 430 women who had partial hysterectomies were wrongly told they didn't need to be screened.
A "small number" of these women later developed cervical cancer and one has since died.
All of the affected women will now be given fast-tracked appointments as part of the "serious adverse event".
In a statement to Holyrood, Ms Todd said the issue came to light during a routine audit of cervical cancer data in an unnamed Scottish health board.
This found that a "small number" of women had been excluded from the programme following a hysterectomy, but had subsequently developed cervical cancer.
"Screening relies on there being an accurate, up-to-date list of those who are eligible so invitations can be sent to the right person at the right time. It's vital that this situation is learned from and never repeated."
One of those women has died.
Most hysterectomies involve the removal of the cervix and then there is no further need for cervical cancer screening.
However, sometimes a hysterectomy is performed where part or all of the cervix remains and those women should remain on the screening programme if they are within the eligible age range.
'Heartfelt apologies'
Ms Todd said: "I want to offer my condolences to the family of the woman who we now know died from cervical cancer after being excluded from the screening programme.
"These exclusions from the cervical screening programme should not have happened and I want to apologise to all those affected by this error.
"I offer my heartfelt apologies in particular to the women who were excluded from the programme who went on to develop cancer, and to their families."
The small number of women affected in the initial incident is between one and five, but the Scottish government said the exact number cannot be given due to the "risk of identifying the patients involved".
NHS health boards have now written to all those known to be affected, and those whose medical records do not make clear what procedure they underwent.
A national review of everyone who has been excluded from the screening programme is also taking place.
Scottish Labour health spokeswoman Jackie Baillie said it was a "extremely serious situation" and asked why the issue was "not picked up by audits of the screening process in the past".
She added: "The truth is we do not yet know the full scale of this error."
Ms Baillie said there was an "significant backlog" in screening of about 180,000 tests because of the pandemic, and delays of six months or even more for those who have been screened and need treatment."
'Hugely saddened'
Samantha Dixon, chief executive of Jo's Cervical Cancer Trust, said it was important women still came forward for testing when contacted.
She said: "Cervical screening remains an important test and it's important that women and people with a cervix, including those who have had a sub-total hysterectomy, continue to have access to it."
Michelle Mitchell, chief executive of Cancer Research UK, added: "We are hugely saddened by the impact this has had on people's lives.
"Screening relies on there being an accurate, up-to-date list of those who are eligible so invitations can be sent to the right person at the right time. It's vital that this situation is learned from and never repeated."