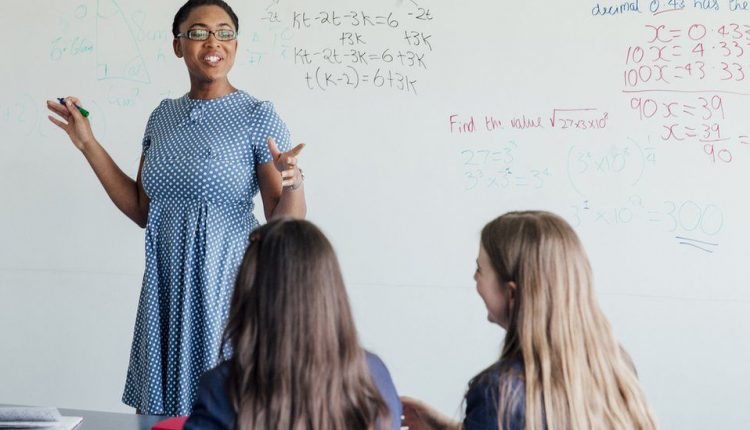 Teach pelvic floor lessons in school, say guidelines
Girls aged 12 to 17 should be taught in school how to do pelvic floor exercises, according to new draft health guidelines.
The National Institute for Health and Care Excellence (NICE) says it could help them avoid issues such as incontinence later in life.
The exercises are simple – although they can take practice – and can be done anywhere and at any time.
NICE suggests they be added to classes covering sex and relationships.
"Pelvic floor dysfunction is a common and often debilitating set of symptoms
that can result in many issues for women."
Prof Gillian Leng, chief executive of NICE, said: "Improving women's awareness of pelvic floor health and encouraging them to practise pelvic floor muscle exercises throughout their lives is the most effective way to prevent pelvic floor dysfunction.
"Pelvic floor dysfunction is a common and often debilitating set of symptoms that can result in many issues for women."
In severe cases, a weak pelvic floor can cause prolapse, where organs in the pelvis, such as the bladder, slip down from their normal position and bulge into the vagina.

How to exercise your pelvic floor
Your pelvic floor muscles are the ones you can feel if you try to stop the flow of urine when you go to the toilet
To give them a workout, take a deep breath and sigh out – and that's when you squeeze and lift and hold the contraction for a few seconds (a maximum of 10 seconds)
The trick is to keep breathing at the same time – do not hold your breath or tighten your stomach, bottom or thigh muscles too
Relax and repeat this "tighten, hold and release" 10 times
Try some "fast squeezes" too – tighten your muscles as before, but stronger and faster and release straightaway
Aim to do these exercises twice a day
Every week, you can add more squeezes, but be careful not to overdo it, and always have a rest between sets of squeezes
After a few months, you should start to notice results. You should keep doing the exercises, even when you notice they're starting to work
What to know about your pelvic floor
Tips on how to improve your pelvic floor

The draft guidelines say women of all ages should be encouraged to do pelvic floor muscle training.
Up to 140,000 women a year stand to benefit from it, NICE estimates.
It says women at high risk of pelvic floor problems should receive supervised training with a qualified physiotherapist or healthcare professional.
pregnancy and childbirth
older age
obesity and lack of exercise
chronic constipation or coughing
People can comment on the draft recommendations until 9 August.