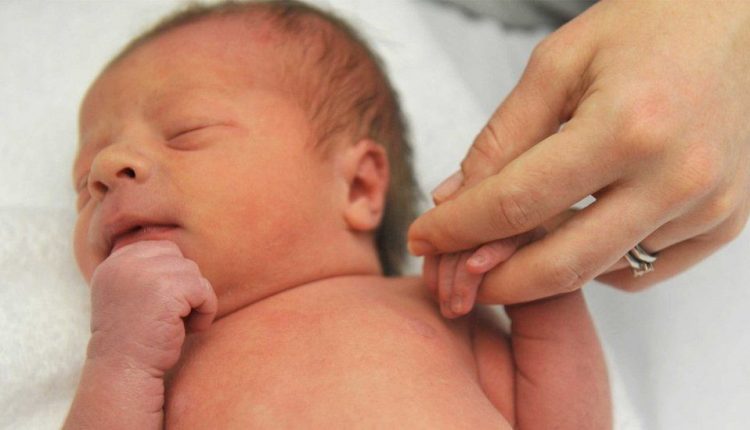 French lesbians and single women to get IVF rights
France has passed a law allowing single women and lesbian couples to get fertility treatment, currently reserved for heterosexual couples.
The National Assembly (lower house) vote follows two years of heated debate and demonstrations by groups opposed to this expansion of reproductive rights.
Many French women have gone to Belgium and Spain for fertility treatment, which can be very expensive.
The new law brings France into line with 10 other EU countries and the UK.
Besides Belgium and Spain, the 10 are: Denmark, Finland, Ireland, Luxembourg, Malta, the Netherlands, Portugal and Sweden. Outside the EU, Iceland and Norway have similar legal provisions.
A recent Ifop opinion poll found 67% of French respondents favour the new law.
There was resistance to it in the French Senate (upper house), and the draft acquired more than 1,500 amendments, but the National Assembly had the final say. It passed on Tuesday by 326 votes to 115, as President Emmanuel Macron's party – La République en Marche (LREM) – has a lower house majority with its allies.
Health Minister Olivier Véran said he hoped the first children would be conceived by the end of 2021, although changes to the law could be delayed by an appeal to France's Constitutional Council involving opposition politicians on the right.
Laurie
I was pregnant twice but lost the babies. Nature decided I need some medical assistance. I know now, even if I am sick, and even if I don't find a man, one day I could have a child
The law will provide access to various fertility procedures, notably in vitro fertilisation (IVF) and artificial insemination, for all women under 43, with costs covered by the French health service.
Children conceived with donor sperm will also be able to learn the donor's identity when they become adults, removing the current French anonymity for donors.
Lucie
It has been years since marriage equality passed in France. We had to wait until 2021 to have IVF equality. It's a bittersweet victory because it has taken so long to get here
In 2018, there were 25,120 babies conceived through medically-assisted procreation (MAP) in France, after nearly 150,000 attempts, according to l'Assurance-maladie, the country's national health insurance body. That was 3.3% of births.
The new law also specifies that both the birth mother and her partner are to be named as the child's parents on the birth certificate.
French IVF bill sparks mass protests in Paris
Lesbian mums can't register baby in Italy
'Three-person' baby boy born in Greece
Magali Champetier, a lesbian mother quoted by La Dépêche newspaper, said "this law comes as a relief – we've been waiting a long time for it, and it's already too late for many women because of the biological clock".
Her partner went to Spain in order to conceive two children through MAP. "I had to get married and wait a year before I could become the child's legal parent. This [law] will remove that stress, and moreover the procedure will be free, unlike the treatment abroad."
Interviews by BBC OS on World Service radio.