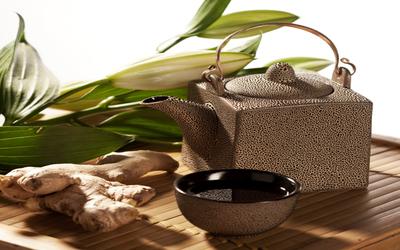 Could Chinese Medicine Ingredients Help You?
Three new studies have confirmed the value of three traditional features of Chinese medicine – ginseng, ginger and acupuncture. In the clinical studies, it was found that ginger can be used to reduce nausea that is often attributed to chemotherapy treatments. Acupuncture can beat conventional medicines for treating lower back pain, and Asian ginseng can work as a natural anti-inflammatory. The best feature of these treatments is that they are natural, so there are no side effects compared to those that may arise from more conventional medicines. They've been used in traditional medicines for centuries thanks to the benefits they off the body, and the way in which they alleviate symptoms such as pain and sickness. Here are the facts on each of these traditional treatments, and what they can do for your health.
Ginger
Ginger supplements have been proven to relieve the nausea that many people undergoing chemotherapy treatments suffer with – a trial showed a 40 percent reduction in a randomised study. Researchers noticed that when 644 cancer patients were randomly assigned to one of four groups, they have an improvement in symptoms when taking ginger supplements. Some groups were given placebos, some 500mg of ginger, some 1000mg of ginger and others 1500mg of ginger. Nausea precedes vomiting, but people who feel nauseated may not always vomit. Cancer patients complain more about suffering with nausea than they do with vomiting, because they are unable to relieve severe nausea. It hasn't yet been found how ginger can help with this problem but it is thought to be because ginger is an anti-inflammatory and is absorbent, so it acts on the gut before nausea sets in. You can add ginger into your diet through taking a supplement, or by adding it to your diet in the fresh form – smoothies, stir fries and soups can all benefit from ginger, or you can add it to freshly brewed tea for a spicy and warming infusion.
Acupuncture
Acupuncture is well known for being good for pain, and a new study confirms that it can be used to treat lower back pain. In a study of 638 people who were receiving treatment for lower back pain, the pain scores of people after eight weeks had improved by 4.4 or 4.5 points. People who had received regular medical care only improved by as much as 2.1 points. The pain relief was not only more successful, but it also lasted for longer with up to a year's success for some people. Acupuncture is the treatment of various ailments and works by a trained practitioner inserting fine needles into pressure points in the body. It's been used for centuries as a treatment for numerous conditions, from fertility to migraines, but this new study offers hope for sufferers of chronic back pain. If you think that you may benefit from acupuncture, seek out a local practitioner in your area who can assess your condition and how many courses of the treatment you need.
Ginseng
There's still some work to go in proving the effects of ginseng, but a new trial has shown that it could be used to treat inflammation. Seven of the nine ginseng extracts used to treat human immune cells in a trial were able to inhibit the expression of a gene that promotes inflammation. It's been used for many years in Chinese medicine, but this new trial could offer new clinical evidence that proves that ginseng is a viable treatment for inflammation in the body. The cutting edge science used in this most recent trial suggests that there could be new routes for medicine. Botanical researchers could better understand this herb and the uses it has in our diets.