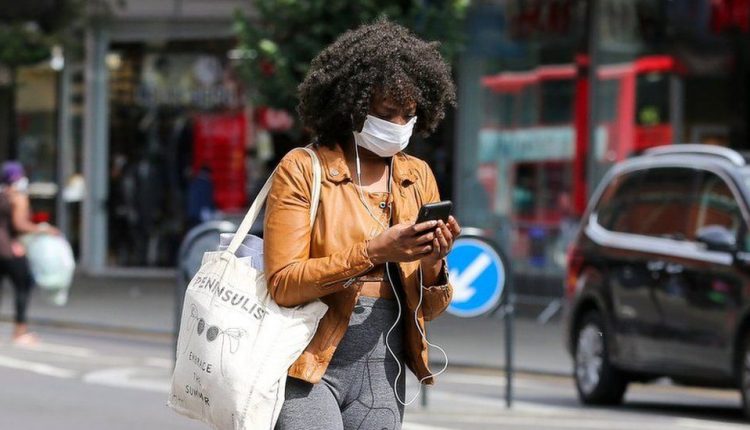 NHS Covid app 'pings' fall after changes
The number of alerts sent by the NHS COVID-19 app in England and Wales has fallen to its lowest number since the week ending 23 June
A total of 261,453 alerts were sent in the week to August 11, down 18% on the previous week.
The figures cover the first full week since changes were made to the app so that it notified fewer close contacts.
Venue check-ins also fell, dropping nearly 480,000 to 1,305,356.
At its peak in July, the number of self-isolation alerts sent in England and Wales in one week was just under 700,000.
Latest government figures show that between 12 August 2021 and 18 August 2021, 211,238 people had a confirmed positive test result, an increase of 7.6% compared with the previous week.
On Monday in England and Northern Ireland rules were changed so that fully vaccinated adults and under-18s no longer had to self isolate if they were identified as a close contact of someone with Covid (as long as they had no symptoms).
Instead of having to quarantine for 10 days, they are now advised to take a PCR test – but this is not compulsory.
They are also advised to wear a face covering in enclosed spaces and to limit contact with others, especially the clinically vulnerable.
The guidance applies to under-18s too.
The changes to self-isolation rules have already been implemented in Scotland and Wales.
Health Secretary Sajid Javid said the changes to self-isolation guidance were part of a cautious "step back towards normality", as a result of the vaccine rollout.
The latest statistics on vaccination show 40,987,846 people had been given a second dose by the end of 17 August 2021.