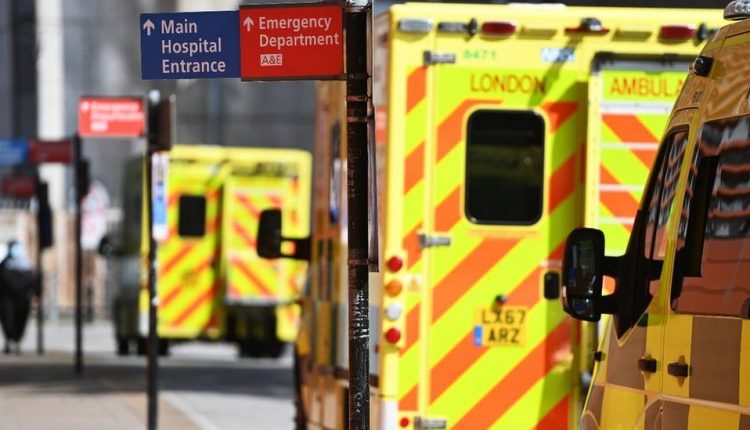 Covid returns to top 10 causes of death
Covid-19 was the ninth biggest cause of death in England in July, having been the 26th most common cause in June.
In Wales it was the 22nd leading cause of death, having been too low to rank the previous month.
The total number of people dying rose back above the average levels for 2015 to 2019 in July.
Figures from the Office for National Statistics show the number of deaths was 7.6% higher than average in England and 10.4% higher in Wales.
Since the start of the pandemic in March 2020, Covid has been the number one cause of death in England and Wales for six months (April, May, November and December 2020 and January and February 2021).
When there isn't a pandemic, the top causes of death are usually heart disease and dementia.
In the months when Covid has been the leading cause, it has generally been the leading cause by a long way.
In January 2021, for example, there were 27,277 Covid deaths in England and Wales, compared with 5,982 caused by the number two ranked killer, dementia and Alzheimer's disease.
The number of Covid deaths in July was 609 across the UK. It was last among the top 10 causes in England in April.
The figures record the one condition named as the underlying cause of death. So, it does not include cases in which Covid was just mentioned on the death certificate as a contributory cause. They show the deaths registered in each period, not when the deaths actually occurred
In Scotland the figures are reported slightly differently, with rankings only given for the top five causes of death. That means we do not have rankings for Covid in Scotland since March 2021, when it was the number five cause of death.
Covid was the number one cause of death in Scotland in the same six months as it was for England and Wales.
Northern Ireland does not publish monthly causes of death statistics in the same way. The most recent figures are for the first three months of 2021, when Covid was the cause of 19% of deaths registered – that's 921 deaths out of a total of 4866.
Additional reporting by Daniel Dunford