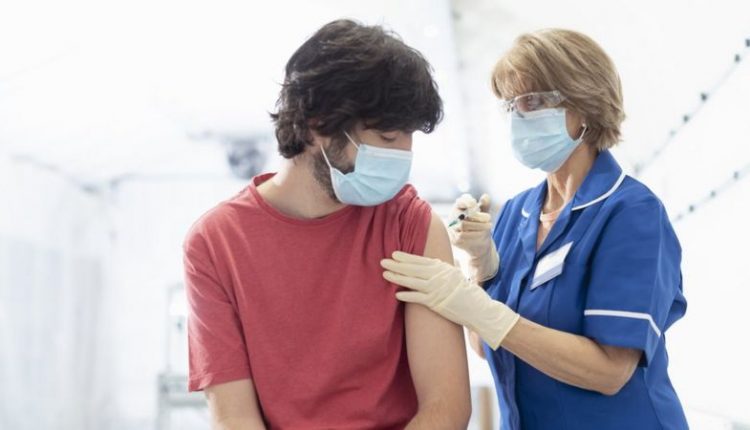 Covid in Scotland: Record number of cases as NHS faces 'perfect storm'
The number of new Covid cases reported in Scotland has hit another record high of 7,113.
The figure tops the previous high of 6,835 which was recorded on Friday.
It comes as Health Secretary Humza Yousaf warned the NHS was facing a "perfect storm" of pressure.
The latest government figures show a total of 507 people are in hospital with Covid and 52 are in intensive care.
First Minister Nicola Sturgeon tweeted: "We are seeing a rising curve of cases in Scotland. It's reassuring that vaccines are preventing the levels of serious health harms that case numbers like this would once have caused.
"However, we can't be complacent and are monitoring carefully. In the meantime, please take care."
Where are the latest cases in Scotland?
Three council areas – East and West Dunbartonshire and North Lanarkshire – now have weekly case rates above 1,000 per 100,000 of population.
"So that's why we're asking people, only to call 999 and only request
an ambulance if it is absolutely critical."
People under 40 are being urged to get a Covid jab to help ease the increasing strain on the NHS .
Around two thirds of cases are in the under-40 group.
About 30% of Covid-related hospital admissions in the last month were also from the same age bracket.
Before the latest case numbers were released, Humza Yousaf told BBC Scotland the NHS was under "severe, severe pressure", particularly with A&E services and ambulance turnaround.
Among 18 to 29-year-olds, only 74% have had a first dose of the vaccine.
Progress remains slow, with that figure only rising by one percentage point in 10 days.
The Scottish government is also urging people who have already had a first dose of vaccine "not to leave the job half done" and book an appointment or go to a drop-in clinic for their second dose.
Covid vaccine fertility claims fact-checked
The health secretary said disinformation such as claims that the vaccine affects fertility or a belief that younger people do not get seriously ill may be a factor in the lower take-up rate among the younger age groups.
He said the current high case rates "underline the fact that this virus is still a significant threat and the importance of getting vaccinated cannot be underestimated".
The health secretary added: "Scotland's vaccination programme has been one of the fastest in the world, but it's clear there are some people – particularly aged under 40 – who have been offered a second appointment and for whatever reason have not yet attended.
"Our message to you is clear. It's not too late to get your vaccine.
"And it remains vital that you get both doses in order to give maximum protection against this virus."
'No-one is invincible'
The health secretary said the NHS faced huge challenges across all departments while still dealing with 500 Covid patients in hospitals.
He said: "What you are seeing in many local health board areas is that the A&E departments are almost at pre-Covid levels – and in some areas, above pre-Covid levels.
"Add to that, just shy of 500 Covid patients across the country. And, of course, we've still got infection prevention control measures in place.
"We've also had staff absence through illness and some taking annual leave, understandably.
"All of that is a real perfect storm putting enormous pressure on our health service."
Lucy Fleming, lead nurse with NHS Grampian's Ecmo life-support team said no age group "should consider themselves invincible to Covid-19".
She said: "I am under 40. To see increasing numbers of young and otherwise healthy people of my own age requiring this level of intensive care is heartbreaking.
"There is no doubt that as cases rise, it is crucial that everyone who is eligible takes up their invitation for a vaccination and gets both doses."
Ambulance waiting times
The health secretary also said the current pressure on A&E departments was having a serious impact on ambulance waiting times.
In recent weeks, some people have had to wait up to several hours to be attended to.
Mr Yousaf said: "The NHS is absolutely and utterly interconnected. If you are having problems within the A&E department, that's a whole-systems problem, so the demand on the ambulance service is huge.
"But, of course, if the ambulance gets to a hospital which is under severe pressure, then discharging someone from an ambulance and getting them seen also takes time.
"That then affects the ambulance going back out to recover another patient.
"So that's why we're asking people, only to call 999 and only request an ambulance if it is absolutely critical."