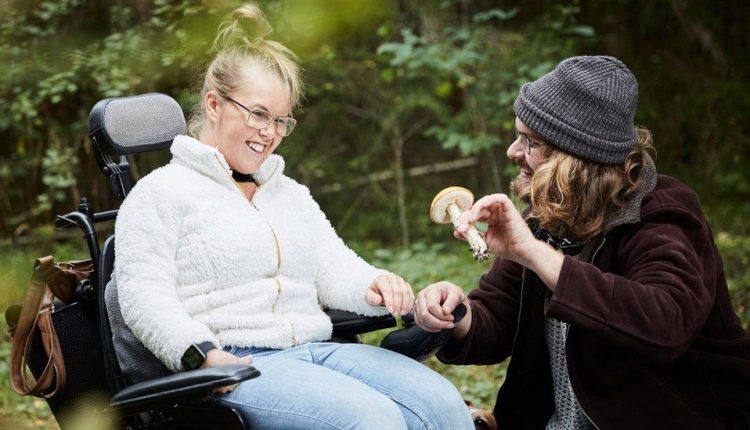 Social care tax rise: Boris Johnson wins Commons vote
MPs have voted 319 to 248 for a 1.25 percentage point rise in National Insurance for workers and employers to help fund health and social care.
Boris Johnson hopes the tax increase, which breaks a Conservative manifesto pledge, will raise £12bn a year.
The prime minister said his plan would deal with "catastrophic costs" faced by those who need care.
But Labour raised concerns that people could still have to sell their home in order to pay for the help they need.
During a House of Commons debate, some Conservative MPs also raised objections to the proposals.
Former minister Steve Baker called on his party to "rediscover what it stands for" rather than "every time there is a squeeze on the public finances, coming back for higher taxes".
Opposition MPs voted against the rise but the government, which has a majority of 80, comfortably won the vote.
Five Conservatives – Sir Christopher Chope, Philip Davies, Neil Hudson, Esther McVey and John Redwood – voted against the changes.
What would a National Insurance rise mean for me?
Social care changes at-a-glance
PM bets on imperfect care solution over inaction
"Throwing other people's money down a bottomless pit doesn't become a
good idea if you put the NHS logo next to it."
Health and care proposals
Politicians have long agreed on the need to reform England's social care system, which helps older and working-age people with high care needs to carry out tasks such as washing, dressing, eating and taking medication.
The key proposals of the new plan are:
People will no longer pay more than £86,000 in care costs – not including food and accommodation – over their lifetime, from October 2023
Once people have reached this cap, ongoing costs for personal care will be paid for by local authorities
Those with between £20,000 and £100,000 in assets will get means-tested help towards costs from their local council
Those with less than £20,000 will not have to pay towards care costs from their assets at all, but might have to contribute from their income
The tax will be raised through a 1.25 percentage point rise in National Insurance – which working people and their employers pay – from next April
Income from share dividends – earned by those who own shares in companies – will also see a 1.25% tax rate increase
The NI rise will cost £255 a year for someone earning £30,000, and £505 a year for someone on £50,000, the government says
Currently workers pay 12% National Insurance on earnings between £9,564 and £50,268. However, anything earned above this amount attracts a rate of just 2%.
Mr Johnson has said the majority of the £36bn fund raised by the tax rise will go towards catching up on the backlog in the NHS created by Covid.
A smaller portion of the money – £5.4bn over the next three years – will also go towards changes to the social care system, with more promised after that.
The UK-wide tax will be focused on funding health and social care in England, but Scotland, Wales and Northern Ireland will also receive an additional £2.2bn to spend on their services.
From 2023, the increase in National Insurance will become a separate levy, while the National Insurance rates will return to their previous level.
Shadow chancellor Rachel Reeves said that under Mr Johnson's plan "someone with a house worth £186,000 would still have to pay £86,000 even with this cap – and that's before living costs of going into a care home."
"How does the chancellor suggest they pay those fees without selling their home?" she asked.
Along with Labour, the SNP also voted against the government's proposals, with its Westminster leader Ian Blackford accusing the Conservatives of "taxing Scottish workers twice" and "forcing them to pay the bill for social care in England as well as at home in Scotland".
And Liberal Democrat leader Sir Ed Davey said the prime minister had failed to come up with a plan to tackle care staff vacancies or help unpaid family carers.
Conservative MP Jake Berry was among the critical voices from the government's own backbench, warning ministers that "throwing other people's money down a bottomless pit doesn't become a good idea if you put the NHS logo next to it".
Mr Johnson sought to reassure his own MPs ahead of the vote, telling a meeting of backbenchers: "We should never forget we are the party of low taxation."
Why the cap on care costs is not all it seems
What will the new Health and Social Care tax cost me?