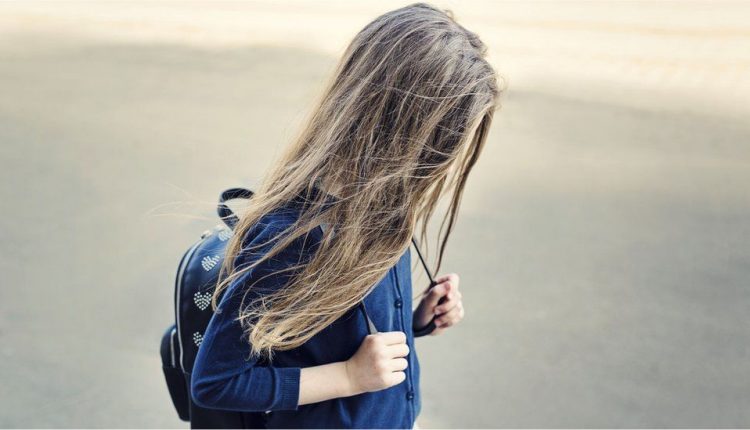 Children face 'agonising' waits for mental health care
Children struggling with mental health problems during the pandemic are facing "agonisingly" long waits for treatment, a BBC investigation has found.
Data from half of England's specialist child mental health services found one in five youngsters seen since Covid hit waited longer than 12 weeks for care.
The numbers still waiting also appear to be rising sharply.
Doctors said services were so stretched that under-18s were turning up at A&E because they could not get help.
"There is no doubt that the pandemic has turned children and
young people's lives upside down."
Dr Catherine Hayhurst, from the Royal College of Emergency Medicine, said in many cases hospitals have been left with no option but to admit youngsters on to general wards, even though they cannot be provided with specialist mental health support there.
"Children are distressed and agitated. It's difficult to manage on the wards," she said.
NHS England acknowledged the pandemic had been very difficult for children and young people, but it said it was in the process of significantly expanding access to services to ensure they received quick access to care.
How has coronavirus affected mental health?
Looking after your mental health in a pandemic

'You feel helpless waiting for care'
Sue Peacock's teenage daughter suffers from severe anxiety and has self-harmed.
She has been waiting for treatment since before the pandemic began.
Ms Peacock said the situation has made her daughter feel depressed and start to become violent.
"We don't know how long it's going to be before she receives help.
"That feeling of helplessness, I can't even describe how awful as a parent it is to see that.
"You're waiting for a service that you know can help your child."

The long waits
Specialist care is provided by a network known as Child and Adolescent Mental Health Services (CAMHS).
These teams include psychologists, psychiatrists, nurses and social workers who support children with conditions ranging from anxiety and depression to schizophrenia.
During 2020-21, they saw 420,000 children and young people – although an estimated 1.5 million under-18s are thought to have a mental health disorder.
The waits they faced are not routinely published.
But the BBC obtained data under the Freedom of Information Act from 46 of England's services, half of the total, covering just over 250,000 patients.
The figures from April 2020 to March 2021 showed:
Half of those who were seen waited longer than four weeks
A fifth waited more than 12 weeks
The average wait was more than two months – although in some areas it topped eight
A third of the trusts also provided data on youngsters still waiting for treatment, with the numbers doubling since the end of the first lockdown in June 2020.
There are signs that waiting times have improved since before the pandemic.
But this is likely to be down to a drop in people coming forward for help in the first lockdown, helping services tackle the backlog in those waiting for treatment.
The BBC has also been told some services closed their waiting lists altogether, meaning the true extent of the waits may be undercounted.

I've lost faith with services – head teacher
Head teacher Michelle Catterson has lost faith with child mental health services because of the waits. She runs Moon Hall School in Surrey, which teaches children aged seven to 16 with dyslexia.
One of her pupils tried to kill themselves this year, but could not get seen. In the end her family had to pay to be seen privately.
"The pandemic has been really difficult for children. But the support is just not there when they need it," Ms Catterson said.
"Services are completely overwhelmed as things stand currently.
"When I have parents that are in a really desperate situation, I'm often reluctant to refer them because I know the length of time that they'll have to wait, and sometimes there just isn't that opportunity to wait.
"You need that support right there, right then, to try and help the child and the family."

Young people 'are struggling'
Emma Thomas, chief executive of the YoungMinds charity, said it was clear the waits young people were facing were "agonising".
"We have seen a big rise in referrals to mental health services and, as this data shows, it's clear they have been struggling to cope. The pandemic has had a huge impact on young people's mental health, exacerbating existing pressures and creating new ones.
"The young people we work with have told us that they have struggled with isolation, loneliness and concerns about the future, whilst those that experienced trauma during the lockdowns, or were already experiencing inequalities, are likely to be disproportionately affected," she said.
NHS England said it was investing in services, which by 2023 would help support another 345,000 children and young people – on top of the 420,000 being seen currently.
This includes the rollout of school mental health teams which are designed to provide earlier support to children than CAMHS services.
A spokeswoman for NHS England said: "There is no doubt that the pandemic has turned children and young people's lives upside down."
FOI research by Patrick Cowling