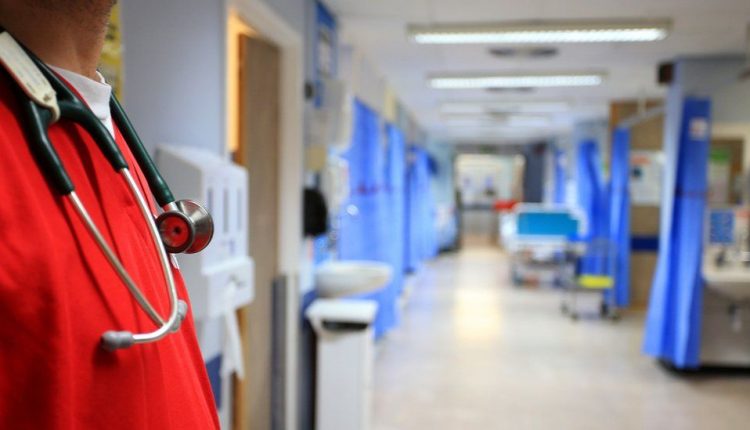 NHS Highland pays out millions to bullied staff
NHS Highland says it expects to pay £3.4m in settlements to current and former staff who have complained of bullying.
Whistleblowers exposed a "culture of bullying" at NHS Highland in 2018.
A Scottish government-commissioned review suggested hundreds of health workers may have experienced inappropriate behaviour.
So far 150 cases have been settled since the start of a "healing process", costing the health board more than £2m.
The cost was detailed in a report to a meeting of NHS Highland's board on Tuesday.
The independent review panel which assessed the 150 complaints said two cases involved settlements of between £60,000 and £95,000, while 61 involved payments of between £5,000 and £15,000.
A group of Highlands GPs first complained of a culture of bullying at NHS Highland in September 2018.
Bullying 'remains a concern' at NHS Highland
'Bullied' worker was told job 'no longer existed'
'Healing process' offered to bullied NHS staff
"The reduction in costs expected is due to regular revision of the average
payments following each remuneration committee and a reduction in the number of participants as some people have withdrawn."
An independent review by lawyer John Sturrock QC the following year found there were potentially hundreds of people who had experienced bullying at the health board.
The review was contacted by 340 people from most departments, services and occupations at NHS Highland. More than 280 took part in face-to-face meetings or made written submissions.
The majority – 66% – reported bullying experiences.
Staff said they had not felt valued, respected or supported in carrying out "very stressful work".
Others told of not being listened to when raising matters regarding patient safety concerns and decisions being made "behind closed doors".
The review also said that "many described a culture of fear and of protecting the organisation when issues are raised".
Jeane Freeman, the health secretary at the time, apologised and said other health boards should learn lessons.
She said the culture at the health board had been unacceptable, and she supported the review's recommendations.
These included educating all staff on the effects of bullying and providing a "properly functioning, clear, safe and respected wholly independent and confidential whistleblowing" mechanism.
In a report to its board, officials said the final settlement total was expected to run to £3.4m.
They said this was lower than an earlier anticipated cost of £4.2m, and added that funding provided by Scottish government "should be sufficient" to cover the settlements.
The report said: "The reduction in costs expected is due to regular revision of the average payments following each remuneration committee and a reduction in the number of participants as some people have withdrawn."