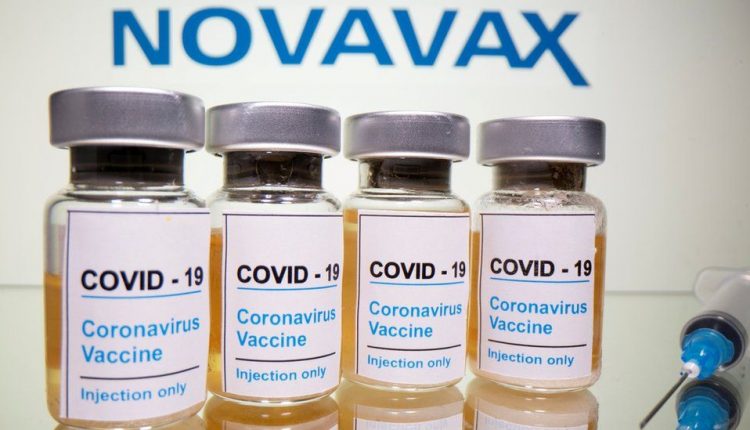 Covid: Novavax jab volunteer's 'regret' over trial approval wait
A Covid vaccine trial volunteer has said he has been left struggling to organise trips abroad because the jab involved has not yet been licensed.
Damian Reynolds, from Bradford, said he now "regretted" getting two doses of the Novavax jab in 2020 as he could not prove he had been fully vaccinated.
The vaccine has yet to be licensed in the UK and some countries refuse to consider volunteers fully vaccinated.
Novavax said it was "working day and night" to complete its submission.
The US-based firm added it would "advocate" on behalf of UK volunteers who had taken part in its Covid vaccine trial.
"Novavax is doing all we can to advocate on their behalf to support proof
of vaccination outside of the UK."
The company started its trials in October 2020, with over 15,000 people across the country taking part.
But with the Novavax trial still ongoing and the vaccine not yet licensed in the UK, participants are classed by other countries in the same way as those who are unvaccinated.
That means they may have to quarantine or complete tests before travelling abroad.
Mr Reynolds said: "If I had not stepped aside to help out, I'd have had an approved vaccine by now and have the same freedoms as everyone else."
'Second class citizen'
Meanwhile, Liam Calland, another Novavax Covid vaccine trial participant, who is also from Yorkshire, said he felt "trapped".
Mr Calland said he had already had to defer a family holiday and now thought he would have to cancel it because of the uncertainty.
"I feel a second class citizen with the way things are.
"[It is] quite sad to tell your 10-year-old daughter we won't be able to go because of something good I've done."
At the time the Novavax trials got under way, no Covid vaccines had been given approval by Britain's medicines regulator, the Medicines and Healthcare products Regulatory Agency (MHRA).
Vaccines developed by Pfizer/BioNTech, Janssen, Moderna and AstraZeneca have since been approved.
In January, Novavax posted positive results for its UK trial, but it has not yet filed for approval and the trial remains ongoing.
The company said it was still completing its concluding filings, which it hoped would be submitted in the next "couple of months".
The MHRA will then decide whether to approve the vaccine for use outside of trials.
Novavax said it and the UK government felt people who took part in trials should be treated the same internationally as those who have had other, approved, vaccines.
"Novavax is doing all we can to advocate on their behalf to support proof of vaccination outside of the UK," it added.