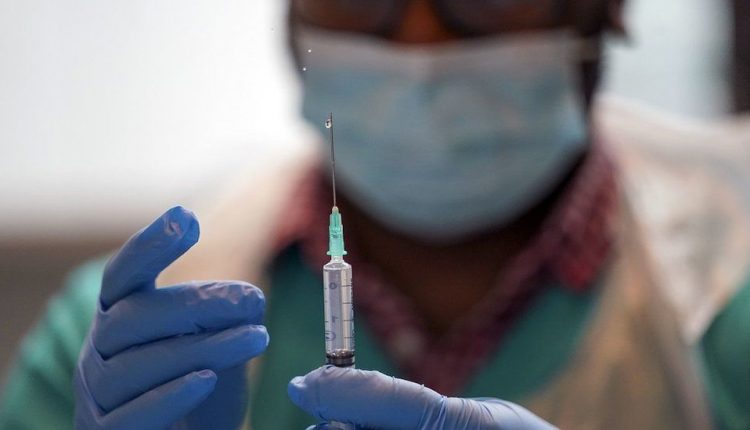 Covid-19: Two million booster jabs given in England
More than two million Covid booster jabs have been given out, NHS England has said, amid concern about how the health service will cope this winter.
England's chief nursing officer, Ruth May, said it was "fantastic" that people were topping up protection.
The over-50s and people with health conditions are among those being offered a third jab.
Health officials are worried about the impact of flu and Covid circulating at the same time.
Booster jab programmes are under way in England, Scotland, Wales and Northern Ireland.
Third jabs are being given to people in certain groups at least six months after their second dose.
Ms May said so many people had received a booster shot in England because of the "incredible efforts of NHS staff".
She stressed that it would be "a busy winter period for the NHS".
Will children's Covid jabs be compulsory?
Under-30s vaccine questions answered
Plan A or Plan B – what could happen this winter?
"I have received my booster shot ahead of winter to protect myself and those
around me – I would urge others to do the same."
"I have received my booster shot ahead of winter to protect myself and those around me – I would urge others to do the same," she said.
"It is quick, effective and provides really important protection against the virus."
Those eligible for a booster jab in England include:
those living in residential care homes for older adults
all adults aged 50 years or over
frontline health and social care workers
all those aged 16 to 49 years with underlying health conditions that put them at higher risk of severe Covid-19, and adult carers
adults who live in the same house as people who are immunosuppressed
Charities criticised the rollout of third doses last week, saying that many vulnerable people with weak immune systems had been unable to access a jab.
The UK recorded a further 133 deaths within 28 days of a positive Covid test on Saturday, and another 34,950 cases.
Meanwhile, more than 40 million people across the UK – 35 million in England – are being offered a jab this year in the biggest flu vaccination campaign so far.
And this includes, for the first time, all secondary school children up to the age of 16.
Flu kills about 11,000 people on average every winter in England, and along with other winter viruses also leads to more than 1,000 hospital admissions a day.
Research shows those infected with both Covid and flu are more than twice as likely to die as someone with Covid alone.
Dr Jenny Harries, head of the newly formed UK Health Security Agency, warned this week that the level of immunity to flu was likely to be lower this winter because very little of the virus had been circulating last year, because of social distancing and lockdown.
"It is really important people get vaccinated," she said.