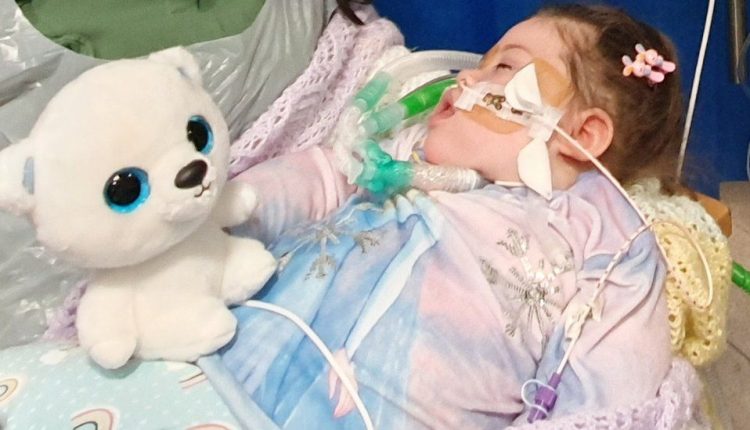 Alta Fixsler: Toddler dies in hospice after parents' legal battle fails
A seriously ill two-year-old girl whose parents wanted to be at home at the end of her life has died in a hospice.
Alta Fixsler, from Salford, suffered a brain injury at birth. She died surrounded by her family on Monday.
Earlier this month, her parents lost their legal battle against Manchester University NHS Foundation Trust for life support to be withdrawn at home rather than in hospital or a hospice.
Her father told the BBC: "I don't know even how to explain how I am feeling."
Alta's father, who cannot be named for legal reasons, said: "She passed away in a hospice on Monday.
"The trust would not let us take her home."
A High Court judge had ruled Alta's treatment should be withdrawn in a children's hospice.
Following her brain injury at birth, Alta was left unable to breathe, drink or eat without medical help.
The girl's parents, who are Hasidic Jews, previously lost their fight against the removal of life support. They had argued it was against their faith.
Her father previously told BBC Radio 4's Today programme that taking her home was "something that we wanted from day one when the doctors said she is not going to live more than a few hours".