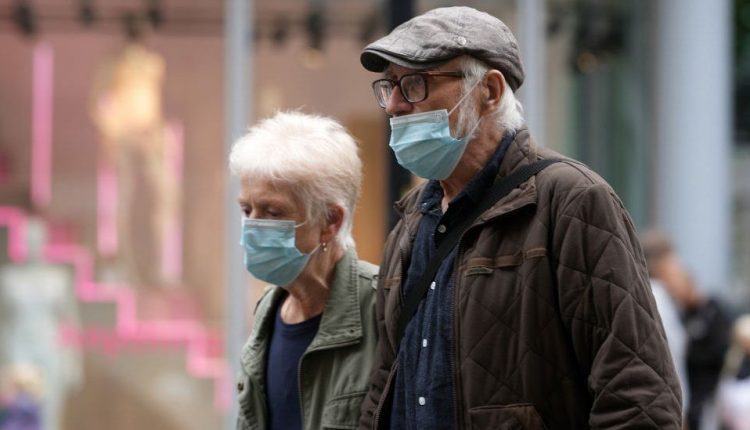 Covid: No 10 'keeping a close eye' on rising Covid cases
Downing Street says it is "keeping a very close eye" on rising Covid cases – but the cabinet has not yet discussed rolling out its Plan B to control coronavirus in England this winter.
Daily cases have been above 40,000 for seven days in a row, with 43,738 new Covid cases reported on Tuesday.
Another 223 deaths have been reported, the highest since March, but Tuesday figures are often bigger than others.
PM Boris Johnson has told the cabinet the UK faces "a difficult winter".
What is Plan A and Plan B?
Under the government's winter plan, if the measures currently in place are not enough to prevent "unsustainable pressure" on the NHS, then steps like wearing face coverings in some settings and introducing vaccine passports could be considered as part of Plan B.
The prime minister told ministers the government had "a plan in place to steer the country through this period" and that people should "continue to follow the guidance and get their jabs when called upon".
Downing Street said Mr Johnson had stressed that the government's autumn and winter plan "continues to keep the virus under control".
No 10 said the government was "not complacent" about rising cases but said that, due to the vaccination programme, "the levels we are seeing in both patients admitted to hospital and deaths are far lower than we saw in previous peaks".