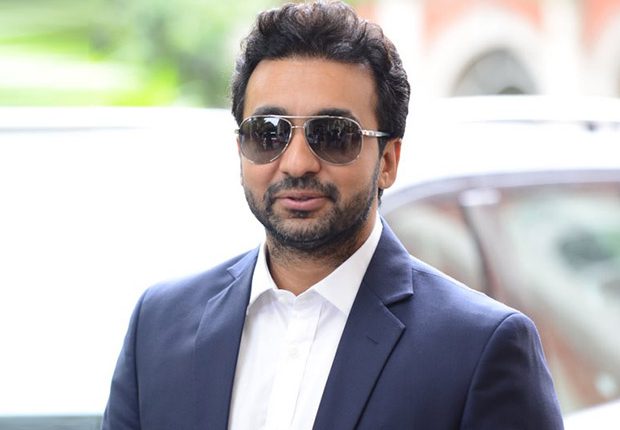 Concerns over regulation of electroconvulsive therapy in NI
Concerns have been raised about the oversight of electroconvulsive therapy (ECT) in Northern Ireland.
ECT involves passing electric currents through the brain to intentionally cause seizures to treat conditions such as severe depression.
It has emerged that Northern Ireland's health watchdog stopped inspecting individual ECT clinics four years ago.
And only half of Northern Ireland's ECT clinics currently have the recommended accreditation.
Northern Ireland has six ECT clinics – Altnagelvin Area Hospital in Londonderry is the only one that is not a member the Electroconvulsive Therapy Accreditation Service (ECTAS).
The Western Health Trust said Altnagelvin Hospital was taking "preparatory work" to apply in spring 2022.
It said delays were due to maintenance within the hospital estate and the Covid-19 pandemic.
"It's also worth noting the most common reason people get ECT is for depression at the severe end of the spectrum, usually when other treatments such as medication haven't worked."
ECT clinics at Holywell Hospital in Antrim and Belfast's Mater Hospital are members of the ECTAS scheme but their accreditation has expired.
Holywell's ECT clinic was reviewed in October 2021 and it is awaiting a decision on whether it will be accredited again.
The Mater Hospital's review was delayed because of the pandemic and has been rearranged for June 2022.
The scheme is run by the Royal College of Psychiatrists to support "the improvement and quality" of ECT but reviews only happen every three years.
The organisation believes the regular monitoring of individual ECT clinics in Northern Ireland should be the responsibility of the health regulator.
'Serious concerns'
The Regulation and Quality Improvement Authority (RQIA) has responsibility for the inspections of a range of Northern Ireland's healthcare settings.
But it confirmed to BBC News NI that it stopped inspections of individual ECT clinics in Northern Ireland in 2017.
It changed from inspecting individual wards in acute mental health services to wider inspections of mental health provision within a hospital site that its says are led by "intelligence and concerns received".
When asked why it made this change, the regulator said there was no requirement under legislation to inspect ECT services or produce reports and that wider inspections of mental health services "may include arrangements for ECT".
An RQIA spokesperson said: "Given that ECT suites are accredited by an external organisation, we believe they are best placed to advise on the assurance of quality in the administration of ECT."
But the Royal College of Psychiatrists told BBC News NI: "While ECTAS undoubtedly plays an important role in improving the quality of services for patients, it cannot be a substitute for statutory regulation.
"The college is concerned about the limited powers and responsibilities that the RQIA has been given by the government to inspect and regulate mental health services as a whole."
Sara Boyce from mental health campaigning group PPR said: "This raises serious concerns around the use of ECT in Northern Ireland.
"Alongside gaps in accreditation across all clinics, there is a clear lack of monitoring and inspection around the use of such an invasive intervention, and this is profoundly worrying."
A spokesperson for RQIA added: "Whilst we are not required to inspect ECT services we will examine any concerns raised with us."
What is ECT?
The use of electricity to treat mental illness started out as an experiment in the 1930s when psychiatrists noticed some heavily distressed patients would suddenly improve after an epileptic fit.
By the 1960s, passing a strong electric current through the brain was being widely used to treat conditions such as severe depression.
Its use became increasingly controversial, particularly after new anti-depressant drugs introduced in the 1970s gave doctors new ways to treat long-term mental illness.
The National Institute for Health and Care Excellence (NICE) recommends the use of ECT for some cases of moderate or severe depression as well as catatonia and mania.
But last year the journal of Ethical Human Psychology and Psychiatry published research concluding: "The high risk of permanent memory loss and the small mortality risk means that its use should be immediately suspended."
NICE has confirmed to BBC News NI that it is reviewing its recommendations on the relative benefits and harms of ECT for adults with complex and chronic depression.
A consultation is due to take place in November 2021 with the final guidelines expected to be published in May 2022.
Dr Julie Anderson is a consultant psychiatrist who has overall responsibility for ECT in the Northern Health Trust.
She said: "In terms of what ECT does, to be honest it's not completely 100% understood and it is something there needs to be more research on.
"But studies have known that around 70% of people will experience a significant improvement in their mental health after a course of ECT and that's higher than a lot of medications."
She added: "It's also worth noting the most common reason people get ECT is for depression at the severe end of the spectrum, usually when other treatments such as medication haven't worked."
However, critics of ECT point to a long expressed body of anecdotal evidence from patients unhappy with side effects such as severe memory loss and headaches.
When asked about the potential side effects of ECT, Dr Anderson said: "Memory problems are something we take very seriously and we monitor it throughout a treatment and can adjust ECT dosage if there are any concerns.
"But it is often hard to measure because if someone is depressed it can impact memory and so can medication.
"All I can say is that I have found that ECT can be genuinely life-changing and bring relief to conditions such as depression for some people."
The patient's story
Lisa Morrison was born in South Africa and was diagnosed with major depression at the age of 14.
She spent some time in an inpatient mental health unit during her teenage years and received her first course of ECT when she was 19.
She moved to Northern Ireland after she was married and received several courses of ECT.
Click here to read her interview in full, including her concerns about the impact the treatment had on her memory.