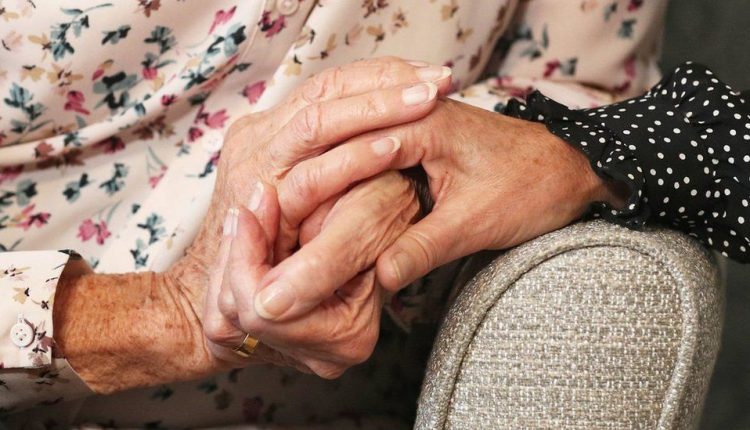 Government changes rules on social care cap
The financial help poorer people get to cover their care will not count towards a new cap on costs, according to updated government plans.
It was announced in September that from 2023 no-one in England would pay more than £86,000 for care.
Now a tweak to the plan has been published, which critics say could see the poorest having to use more of their assets than better off people.
Shadow minister Liz Kendall called the move a "con" and a "total disgrace".
But a Department of Health and Social Care spokesman said the reforms would mean "everyone is better off" compared with the current system.
Will the cap really fix the social care system?
Social care changes at-a-glance
"This Tory government has failed to be straight with those who've given so much to our country is a total disgrace, but utterly unsurprising. Our elderly people deserve better."
The government announced its long-awaited plan for social care – and a new tax to cover the cost – earlier this year, with one of the main proposals being the new cap.
It said no-one would be forced to pay more than £86,000 across their lifetime for the care they needed for daily tasks such as washing, dressing and eating.
But living costs in a care home – such as food, energy bills and accommodation – would not count towards the cap.
The new plan also said people with assets lower than £100,000 would be able to get more financial help towards their care costs.
However, the change would mean that help would not count towards their cap, with only the amount someone pays themselves going towards it.
This could see those with less than £100,000 in assets paying a larger proportion of what they have than someone with bigger savings who would hit the cap sooner.
'Little protection'
Chief executive of the Resolution Foundation, Torsten Bell, criticised the move, saying: "What sounds like a technical change will actually make a huge difference to how much families have to pay for care.
"The danger is that the cap on care costs will now offer little protection to poorer households' assets, while doing much more for those with significant assets – especially in the south of England."
Director of policy at charity The Kings fund, Sally Warren, also called the change "disappointing".
She said those with low to moderate levels of wealth with be the worst affected, adding: "They may well wonder why the prime minister's promise that no-one need to sell their house to pay for care will benefit wealthier people but doesn't seem to apply to them."
Liz Kendall, Labour's shadow social care minister, raised the issue in the Commons, and released a statement, saying: "This small print, sneaked out today under a cloud of Tory sleaze, shows Boris Johnson's so-called cap on care costs is an even bigger con than we initially thought.
"It has now been revealed that the poorest pensioners will have to pay even more.
"This Tory government has failed to be straight with those who've given so much to our country is a total disgrace, but utterly unsurprising. Our elderly people deserve better."