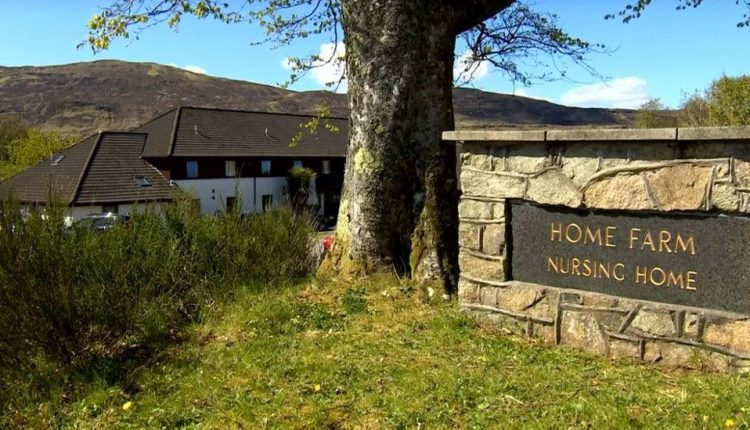 'Air freshener used as disinfectant' at Skye care home
New allegations have emerged about the running of a care home on Skye at the time of a fatal Covid-19 outbreak.
Ten residents died last year at Home Farm in Portree.
The new claims include air freshener allegedly being used as a disinfectant and a failure to provide some ill residents with oxygen.
HC One, which ran the care home at the time, said that throughout the pandemic it had "worked tirelessly" to protect residents and staff.
The new allegations have emerged from a damages claim against HC One made by legal firm PBW Law on behalf of the families of two residents at the home.
Police pass reports on care home deaths to Crown
NHS to buy Skye Covid outbreak care home
Watchdog drops action against Skye care home owner
"Given the ongoing legal process, we are unable to make further
public comment regarding Home Farm at this time."
The allegations include cleaning staff not knowing how to use the appropriate cleaning product, and a failure to seek medical assistance for some residents with Covid, or to provide oxygen to some who were having difficulty breathing.
In statement, HC One said: "Our thoughts and sympathies are with all families that have lost a loved one from coronavirus.
"Caring for our residents and supporting our colleagues is at the heart of what we do and the past 20 months has been an exceptionally difficult time.
"Given the ongoing legal process, we are unable to make further public comment regarding Home Farm at this time."
'Serious concerns'
Last year, the Care Inspectorate took legal action to have HC-One removed as the main provider of care to residents following an unannounced inspection of the home that raised "serious concerns" about the quality of care during the outbreak.
Inspectors were told some people did not receive the right support to eat and drink well.
Some residents were also reported to have been lying in urine and faeces, including occasions when the urine and faeces had dried, posing health risks.
The legal action was later dropped following improvements in care.
In November last year, the privately-run care home was taken over by NHS Highland.
The health board received government funding of £900,000 to buy Home Farm.