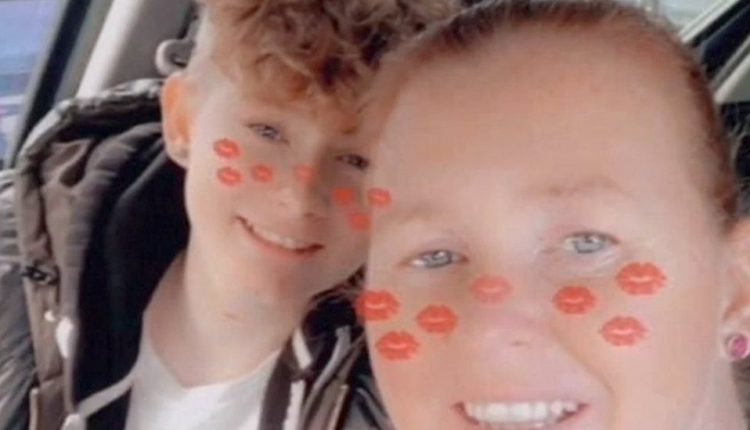 Deaths of people treated under the Mental Health Act rose during pandemic
The number of deaths of people being treated under the Mental Health Act in England rose during the coronavirus pandemic, estimates suggest.
The Care Quality Commission's (CQC) findings come amid concerns over staff shortages in psychiatric units.
Some 490 people died while detained under the act in the year to March 2021 – 324 of them for non-Covid reasons, the regulator says.
The average overall figure between 2012 and 2019 was 273, the CQC adds.
Former Conservative Health Secretary Jeremy Hunt warned that staff shortages were now compromising patient safety in "every part of the NHS".
How has coronavirus affected mental health?
Child mental health not improved since lockdown
Why the NHS is struggling like never before
"It would be inappropriate for us to comment further until
the coroner's inquest has concluded."
He called the figures on deaths in psychiatric detention "very concerning", but added: "It's not just mental health, but every specialty now has shortages of doctors and nurses."
Mr Hunt argued a "radical overhaul" of the training system was needed to ensure there were enough doctors and nurses in the coming decades.
Charlie Millers died on 7 December last year while sectioned in a secure psychiatric unit.
The 17-year-old was detained in Prestwich Hospital, in Greater Manchester, with a history of suicide attempts and self-harm.
He attempted to take his own life four times in two-and-a-half hours – the last one proving fatal.
A confidential Greater Manchester Mental Health NHS Foundation Trust report, seen by the BBC, reveals staff shortages in the unit, with the senior nurse in charge agreeing to do a double shift because no cover was available.
It also says another nurse was not given a full handover when he started his shift.
Speaking to the BBC, Charlie's mother Samantha described her reaction to hearing he had attempted suicide several times that night.
"I was like 'How has he done three, a fourth one? How did it get to that?'" she said.
Mr Hunt, who now chairs the Commons Health and Social Care Committee, said Charlie's death illustrated the need for community-based alternatives to hospital detention.
"We still put far too many people into secure accommodation, [when] you haven't committed any crime, just because it's the only option left," he told BBC News.
In its report on the incident, the trust admitted that it was not "routine practice" for the nurse in charge to work a double shift, but the unit "needed an experienced qualified nurse on duty" and there was no evidence her judgment was impaired by the long hours.
It also backed the decision not to put Charlie on continuous observation, saying it would have led to increased tension and risk to him. The report clears the unit of any wrongdoing.
In a statement, trust deputy chief executive Andrew Maloney expressed his "deepest sympathies" to Charlie's family and friends but said: "It would be inappropriate for us to comment further until the coroner's inquest has concluded."
But the report comes amid rising concern over staff shortages during the pandemic putting the most vulnerable NHS patients in danger.
'Learn the lessons'
According to the CQC, 490 people died while detained under the Mental Health Act in England between the start of March 2020 and the end of March 2021.
It said 166 of those deaths were due to Covid-19, while 324 people were said to have died for "non-Covid" reasons.
Between 2012 and 2019, an average of 273 people died per year either while detained in hospital or being supervised in the community in England while subject to the Mental Health Act.
The CQC said there had been changes in the reporting methods of deaths in detention during the pandemic.
Mental health charity Mind called Charlie's death "a sad moment in the history of mental health services" and said that it was time for the government to boost staffing and provide the sector with greater investment."
Paul Farmer, the charity's chief executive, told BBC News: "There are many reasons why this tragedy took place. But we must learn the lessons and make sure that services are fully staffed to be able to provide the help and care for some of the most vulnerable in our society."
The charity said that out of the £36bn already pledged to the NHS and social care sector over the next three years – up to £5.4bn should be earmarked for mental health services to make sure that people are "safely treated".
A Department of Health and Social Care spokesperson said: "Every death is a tragedy and our sympathies go to family and friends of those who have sadly died.
"There are now record numbers of doctors and nurses working in the NHS and we are on track to deliver 50,000 more nurses by the end of this Parliament.
"We're also investing £2.3bn a year by 2023/24 to transform mental health care, and will bring forward our plans to reform the Mental Health Act shortly, to ensure anyone in a mental health crisis is treated with dignity and respect."
If you have been affected by issues in this report you can visit the BBC's Action Line