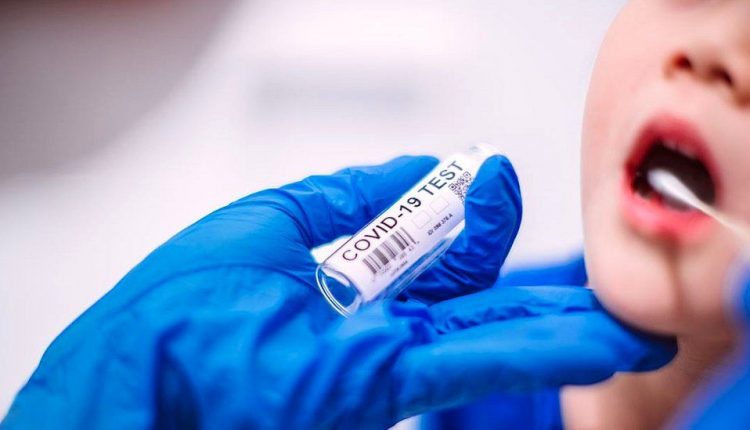 Covid in Scotland: New Scottish Omicron case not linked to others
A new case of the Omicron variant of Covid-19 is not linked to the other nine detected in Scotland, the Scottish government has said.
The additional case, confirmed on Wednesday, is in the NHS Greater Glasgow and Clyde area.
Nine cases have been reported in previous days, with MSPs told that they were all linked to a single event.
First Minister Nicola Sturgeon said on Tuesday that it was "almost certain" that more cases would be detected.
A total of 10 infections with the Omicron variant have now been found in Scotland, along with several cases south of the border.
Scottish Omicron cases linked to single event
Scotland expands vaccine scheme after Omicron cases
"This enhanced surveillance gives us the best possible chance of identifying cases quickly, breaking transmission chains and containing spread while we learn more about this variant."
Linda Bauld, a professor of public health at Edinburgh University said the new unlinked case was a sign Scotland was seeing some community spread of the new variant.
"It's likely that we will see other cases. We don't know where those first nine cases picked up the variant from – one of them obviously picked it up from somewhere else," she told BBC Radio's Good Morning Scotland programme.
"So it seems likely – as is the case elsewhere in the UK and a number of other countries around the world – there is some community spread, it's just now we're starting to detect it."
Restrictions on travel into the UK have been strengthened in a bid to slow the spread of the new variant.
And the Scottish government has set up "enhanced surveillance" in a bid to identify cases quickly and break chains of transmission.
The vaccination programme is being expanded, with boosters being offered to all over-18s and the wait after a second dose cut from six to three months.
The new strain of the virus – designated a "variant of concern" by the World Health Organization – was first reported in South African, but has now spread to countries across several continents.
The latest case was confirmed in figures released by Public Health Scotland on Wednesday.
The nine cases had previously recorded were all traced back to a "single private event" on 20 November.
Those involved were tested on or around 23 November, and have been self-isolating since then.
'Enhanced surveillance'
The Scottish government said "investigations are ongoing" into the latest case.
A spokesperson said: "As First Minister Nicola Sturgeon told parliament yesterday, it was already suspected that some degree of community transmission of this variant was taking place in Scotland.
"However there is no indication as yet that transmission of the new variant is either sustained or widespread.
"Public Health Scotland is working hard to identify any and all cases of Omicron in Scotland as quickly as possible.
"This enhanced surveillance gives us the best possible chance of identifying cases quickly, breaking transmission chains and containing spread while we learn more about this variant."