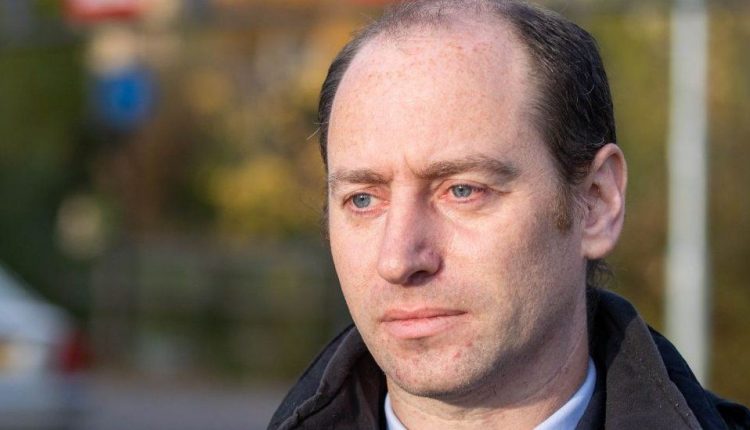 Rapist paramedic Andrew Wheeler struck off
A paramedic who raped a patient in her own home and sexually assaulted another in the back of an ambulance has been struck off.
Andrew Wheeler, who worked for East of England Ambulance Service NHS Trust (EEAST), was convicted of six sexual offences in January.
He was and jailed for 21 years at Peterborough Crown Court.
The tribunal heard a striking off order was the only appropriate sanction to adequately protect the public.
He had been suspended by ambulance service in 2018 and dismissed in September 2019, when he was charged.
Prosecutors at his trial said Wheeler, of Warboys, Cambridgeshire, had "abused the privilege and trust that wearing an NHS uniform brings".
Police believed his career choice was "influenced by the access… to potentially vulnerable" people.
'Belief that he was untouchable'
He was on duty in a single-crew rapid response car when he was called to help a woman who was drunk and had collapsed at a friend's house.
Wheeler sent away two other paramedics who arrived together in an ambulance, assuring them he had things under control.
He drove the woman to her own house where he raped and sexually assaulted her.
Wheeler also raped a second woman when she was not a patient, and sexually assaulted her in the back of his ambulance when she was a patient a year later.
A jury found him guilty of the rape and sexual assault of two women, and two counts of sexual assault of a child under the age of 13, who was not a patient.
Sentencing him, Judge Matthew Lowe said Wheeler had an "arrogance and a belief that he was untouchable and protected, as he saw it, by his paramedic's uniform".
He said Wheeler would never work as a paramedic or in a similar capacity again, adding he had shown "not a shred of remorse".