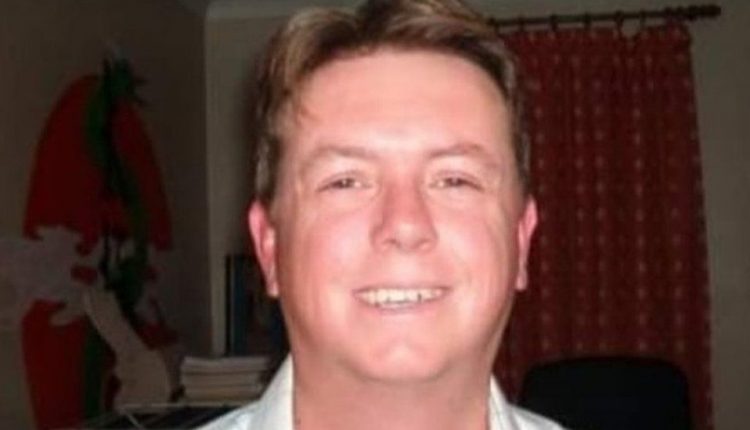 Peterborough City Hospital doctor accused of hastening patient deaths
A consultant anaesthetist has been accused of "hastening" the deaths of two patients on end-of-life care, a misconduct panel heard.
Dr Andrew Gregg, who worked at Peterborough City Hospital, denies that his actions, related to drug amounts, hastened their deaths.
He was investigated by police but prosecutors decided against action.
However, Dr Gregg has admitted altering prescriptions to higher drug levels in other patients.
A medical practitioners tribunal heard Dr Gregg worked for North West Anglia NHS Foundation Trust between 2003 and 2019.
His actions are alleged to have hastened the death of both patient A, which the BBC believes to be 41-year-old Simon Scott, and patient B, who died after suffering a cardiac arrest while driving a lorry in June 2013.
Police have previously said Dr Gregg was arrested on suspicion of gross negligent manslaughter and interviewed over two patient deaths.
But Bob Sastry, for the General Medical Council, told the panel "Dr Gregg was never charged with any criminal offence".
Mr Scott, from Oakham in Rutland, died with acute myeloid leukaemia on 4 January 2016.
Dr Gregg has admitted his decision to withdraw active treatment "was hasty" and "prevented [Mr Scott] from having a realistic prospect of short-term survival".
He has also admitted he "failed to adequately consult with any clinical colleagues" regarding the decision to withdraw active treatment, including Mr Scott's consultant haematologist, and increased the infusion rates of drugs.
Dr Gregg denies the increases were excessive and Mr Sastry said the issues the panel would hear about would concern titration.
Mr Sastry told the hearing that patient B was in end-of-life care and Dr Gregg was alleged to have given a "large dose" of propofol, which he denies.
The lawyer said if this was found to have happened, experts said it "was so inappropriate it falls seriously below the standard expected".
Dr Gregg has admitted allegations raised in relation to four other patients between 2012 and 2015 in which he was found to have amended prescriptions to increased levels of drugs.
In the case of patient C, who had a background of chronic obstructive pulmonary disease, he added an additional zero on the morphine prescription from 20 to 200ml per hour.
In June 2015, patient's P's prescriptions for two drugs were raised, and Dr Gregg has admitted his actions were inappropriate as "there was no clinical indication for either or both of the increases" and either or both were "excessive".
Mr Sastry said in the allegations there was a "repeated nature of unusually high levels of drugs".
But Dr Gregg denies making inappropriate comments to a nurse about one of the patients, whom he is alleged to have used words to the effect of "a hopeless alcoholic" and a "drain on the hospital and NHS" about.
The hearing, which is expected to last until January, continues.