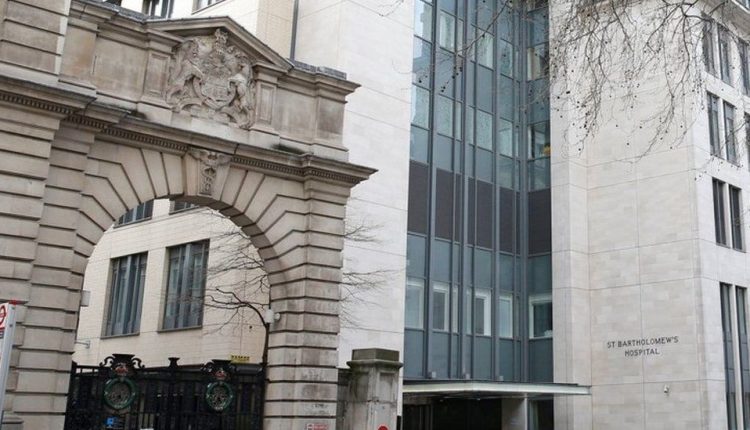 Covid: Barts Hospital warns operations may be cancelled in new year
Operations may need to be cancelled in the new year, London's biggest health trust has warned.
Barts Health NHS Trust is one of the largest in England and runs five hospitals in the City of London and the east of the capital.
In an email seen by the BBC, consultants were told "some or much" of their planned operations would go.
A Barts spokesman stressed services were currently running "as normal" despite rising staff absences.
The trust confirmed it has written to doctors warning of cancellations in January to cope with a Covid surge, caused by the fast-spreading new Omicron variant.
Alistair Chesser, group chief medical officer at Barts Health, said services were currently running as normal but contingency plans were in place.
He said: "Our hospitals are currently running as usual but we have plans in place to redeploy staff in the coming weeks, should we need to.
Would tougher measures be worth it?
Firms urge PM for clarity on Christmas Covid curbs
WHO issues holiday warning over Omicron
"We are only able to respond to this next challenge because of our dedicated staff who are prepared to do all they can to care for our patients, with many taking on extra shifts."
The announcement came after Chris Hopson, chief executive officer of NHS Providers, which represents hospital bosses, told the BBC on Monday that London was seeing a "very significant increase" in staff absences at hospital.
He said staff absences last week had jumped from 1,900 at the beginning, to 4,700 by Thursday – and this has gone up further since.
Mr Hopson previously warned that some trusts were having to postpone "non-essential activity" as a result.
The Mayor of London, Sadiq Khan, declared a "major incident" in London, which is the epicentre of the Omicron outbreak.
A spokesman for Central and North West London NHS Foundation Trust said potential changes to services were "mainly precautionary" but that staffing was "very tight", with 149 staff off with Covid and 69 self-isolating.
The Trust's mental health service at The Gordon Hospital in central London has been temporarily closed for 20 months, since April 2020.