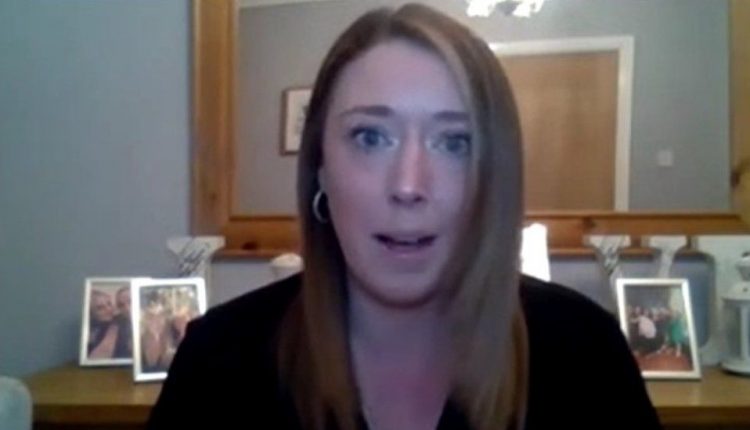 Cervical cancer: Concern at changes to screening in Wales
Women have expressed concern after cervical cancer screenings were reduced from every three years to every five.
Public Health Wales (PHW) said a new method of testing would in fact "save more lives" and apologised for how changes were communicated.
However, 526,000 people have signed a petition calling for a rethink, while more than 1,700 signed another calling for a debate in the Welsh Parliament.
Catherine Jones, from Wrexham, called for more clarity.
She said cells on her own cervix had been normal a few years ago but now show as "high-risk", adding: "I know a lot can change in three years."
What is the HPV vaccine and who can get it?
HPV vaccine cutting cervical cancer by nearly 90%
Third of under-30s snub smear tests
"As the new test is more accurate at finding those at risk of cervical cancer, screening intervals can be safely extended from three to five years."
Cancer Research UK said it wanted to reassure people the changes were based on "years of research" and more effective testing methods made it safe to do so.
The charity's Andy Glyde said: "I can absolutely understand the concern, I think this has been a very poorly communicated change, but it is the right change that should be made.
"To those half a million (who signed the petition), they can be confident that this is based on evidence, in research, it's not been plucked out of the air, it's absolutely not cost-saving or anything like that."
However, Ms Jones said extending the gap between tests to five years was "something that people would be worried about".
She added: "I was shocked when I saw it and it was only because of the petition. Nothing was mentioned in any of my appointments that it was changing to five years.
"I think they need to spread more awareness and make people understand the reasons behind it. They need to put out more information about the reasons why."
People with a cervix will now need to get routinely tested less often because of the success of Human papillomavirus (HPV) testing, PHW explained.
It was introduced in Wales in 2018 and almost nine out of 10 results show no high risk. It is those who show no high risk who will be called for testing every five years.
Louise Dunk, Public Health Wales' head of programme for cervical screening, described it as "a really positive development".
And screening division director Dr Sharon Hillier said the method – also used in England and Scotland – would "save more lives".
However, the two petitions were set up over concerns cancers could be spotted too late.
Rebecca Hallett, 26, from Caerphilly, called the move "ridiculous", adding: "I think all women should begin getting screened as soon as they become sexually active, which is hard to police I know.
"I think that a lot of women are already nervous and scared, put off by a friend's bad experience, to go for their first smear anyway.
"By moving the gap between smears from three to five years seems like it's making these screenings look less important."
Ms Hallett also said women were encouraged to get their smears after the death of television personality Jade Goody, aged 27, adding: "By extending the gap it may just make people complacent."
The Senedd petition was created by Joanne Stroud who called the move "unacceptable", adding: "There has been no public consultation and upon release (of details), it has been met with anger, sadness and serious concern for the cervical health of Welsh women."
Jo, 43, from Bridgend, who didn't want to give her surname, was diagnosed with cervical cancer 11 years ago and said she believed tests should be done every year.
"I was 30 when I had my first screening and it was fine. I had another screening a year later at 31, because there's a history in my family of cancer," she said.
"It came back as abnormal cells but I was told don't worry, this wasn't unusual, it happened a lot."
Then at 32, she found out she had cervical cancer when her children were five and six years old.
Jo added: "Everything happened very quickly – I was in and out of hospital for 12 months where I had haemorrhaging, severe abdominal pain.
"I lost a lot of weight – I went down to seven and a half stone."
Doctors found three tumours in her right ovary, and Jo said she believed she could have died from cervical cancer if there had been a two-year gap between tests.
"These screenings are so important because within six months everything went from being abnormal cells to full-on cancer," Jo said.
"We are supposed to be a progressive society but this is going backwards."
Cerys Furlong, chief executive of gender equality charity Chwarae Teg, said the way the changes were announced was "really, really unhelpful".
She received a letter calling her for a cervical smear on Wednesday, but said it "seemed like an awfully long time since the last one" and women are often unsure when they are due their next test and how to chase it up.
She added: "When it was announced it was 'here we go again', women's needs and healthcare seemed to be not as important.
"This may not have been the case, but I do have concerns about any increase… five years is an awfully long time."
Alice Davies, from Cancer Research UK said the UK National Screening Committee recommended moving to a five-year frequency because of changes to tests.
This is because samples are now tested for the human papilloma virus, which can cause abnormal cells if left untreated.
"As HPV causes virtually all cases of cervical cancer, this new way of testing samples detects more women at risk of developing cervical cancer," Ms Davies said.
"As the new test is more accurate at finding those at risk of cervical cancer, screening intervals can be safely extended from three to five years."
She said it meant focus could now go on those more at risk, while people do not have extra rounds of screening that would give no benefit.