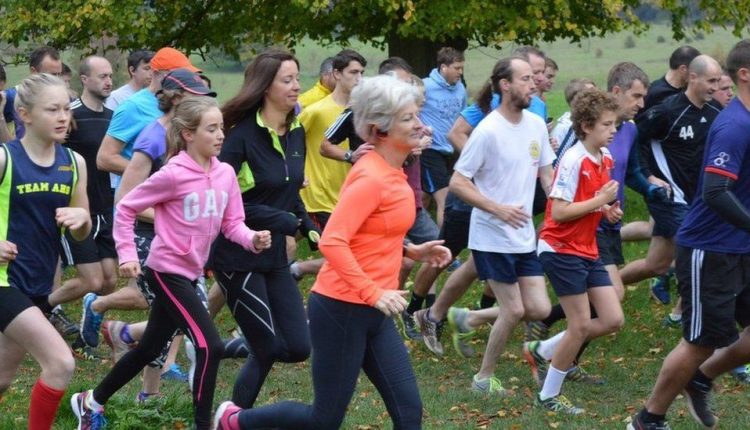 Covid in Wales: Mark Drakeford eases restrictions
Welsh restrictions on large events and businesses brought in to tackle the Omicron variant will be scrapped over the next two weeks as Covid cases drop.
It follows pressure from opposition parties demanding an exit plan from rules in place since 26 December.
Restrictions will be lifted as Wales moves to alert level 0 by the beginning of February.
First Minister Mark Drakeford said Omicron cases are coming down "rapidly" and rules can be relaxed "gradually".
The Welsh government also pointed to the success of the booster campaign in enabling it to lift restrictions, with 1.8 million having received an extra dose.
There will be a four-stage process, depending on cases remaining low:
Saturday: numbers allowed to attend an outdoor event will rise from 50 to 500
Friday, 21 January: Crowds allowed to return to sporting events, paving the way for rugby Six Nations full houses in Cardiff, and no limits on those attending outdoor events
Friday, 28 January: Nightclubs can reopen and hospitality allowed to operate normally, although Covid passes will still be required for large events, plus cinemas, nightclubs and theatres
Thursday, 10 February: Wales returns to a three-week review cycle as the country is at alert level 0
"Raising the limit on outdoor sporting events would be an obvious place to start, moving as swiftly as the continuing improved picture allows in coming days, to lifting other restrictions such as those in hospitality."
Asked on BBC Radio Wales Breakfast about where we stand now, Mr Drakeford cautioned: "My own view is that we are actually still in the pandemic stage because we can't be completely confident that another variant somewhere in the world is brewing today just as Omicron was brewing in South Africa and we saw it sweep through the UK and Wales."
Both the Conservatives and Plaid Cymru had called for a roadmap out of restrictions, while the Welsh Rugby Union had been considering moving home fixtures for the Six Nations out of Wales.
Wales could be turning corner on Covid says minister
Mass outdoor group exercise ban 'not justified'
About 10,000 NHS staff sick or self-isolating
Welsh outdoor crowds can return from 21 January
Mr Drakeford will announce more details of the plan, following the latest review of Covid rules, at a press conference at Friday lunchtime.
Speaking on BBC Radio 4's Today programme, he said Wales had passed the Omicron peak and cases were "coming down very rapidly".
He also denied the move was a "U-turn", adding: "Not at all. It's really the opposite of that.
"What we do in Wales is we follow the science, we follow the data. We make difficult decisions when that is necessary."
"Over the next two weeks we can gradually and carefully lift the level of protections we've needed over the Christmas and the New Year period because from a public health perspective it will be then safe to do so," he said.
"What we are seeing is a very rapid decline of the number of cases in Wales. Last Friday in Wales it was 2,300 cases per 100,000 of the Welsh population, today, only a week later, it is only 1,200.
"This is a really rapid decline and backed up by other measures we are seeing in Wales, that's what gives us the space to be able to lift some of the protections we've had and it's because of those protections that we are in the more benign position that we are in today."
Under the rules, sports fixtures were forced behind closed doors without spectators, and volunteer Parkrun events were cancelled.
"It's been a disappointing time. Whenever physical activity is restricted, we believe it should be evidence-based – we have made it clear, there's not been any evidence," said Tom William of Parkrun.
Scotland plans to scrap its restrictions on sports crowds from Monday.
Meanwhile Wales' case rate has fallen to its lowest level since 27 December – 1,492.4 per 100,000 people over seven days.
Although testing policy has changed – with some who test positive on lateral flow devices no longer requiring PCR tests – the depth of the fall cannot be fully explained by that.
The number of people in critical care with Covid also stands at 20% of the level seen at the same point in January 2021.
The Welsh government imposed restrictions on large events and businesses in December following large increases in Covid cases in the UK, caused by the Omicron variant.
Nightclubs were closed, and the rules meant events were limited to a maximum of 50 people outdoors and 30 people indoors.
Pubs and restaurants were restricted to table service, with the rule of six in place, while workplaces and shops were required to impose social distancing measures.
"Every day of trading counts because everyone wants to trade their way to recover," said chief executive of the Welsh Beer and Pub Association Emma McLarkin.
She said on average pubs have lost about £16,000 during current restrictions that "they won't recover".
The Blas Mwy Black Lion at Llanfaethlu, Anglesey, employs 12 people but has been closed since New Year's Eve.
Owner Annest Rowlands welcomed potential changes, saying: "This year, December was flat. Restrictions weren't in place [before 26 December], but people were scared."
They usually put on up to 25 Christmas parties, but hosted only one this festive season, and Ms Rowlands said she hoped something approaching "normal" can return.
The rules were in contrast to England, where UK government ministers chose not to impose further restrictions beyond Plan B despite health officials urging caution during the Christmas break.
Mr Drakeford will set out plans to move from alert level two to alert level zero by the end of the month, which would allow nightclubs to reopen and would see social distancing in businesses scrapped.
Under Wales' previous alert level zero rules, all businesses were allowed to open to the public with no restrictions on numbers at events.
Mask wearing laws remained in place in most public spaces including shops, and the government continued to advise people to work from home.
Covid passes were also required in nightclubs, cinemas and theatres.

Welsh Conservative Senedd leader Andrew RT Davies said: "I'm pleased they've finally listened to calls from the Welsh Conservatives.
"Despite the detailed scientific evidence from South Africa, Labour ministers clearly overreacted to Omicron, and that has caused significant pain and anguish for families and businesses in Wales.
"The British booster campaign has been a resounding success and as such Labour should now move swiftly and remove restrictions as we get on the road to recovery and as a nation learn to live with Covid."
The move comes despite Mr Drakeford saying last Tuesday that Wales was "in the teeth of the Omicron storm".
Plaid Cymru's Rhun ap Iorwerth said: "If, as it seems, we are indeed at the peak, the right thing to do is see how we can safely respond.
"Raising the limit on outdoor sporting events would be an obvious place to start, moving as swiftly as the continuing improved picture allows in coming days, to lifting other restrictions such as those in hospitality."
Wales has now reached 81% of those eligible for boosters in the Covid vaccination programme, according to the latest figures from Public Health Wales.
A total of 1,810,977 boosters were given out by 13 January.