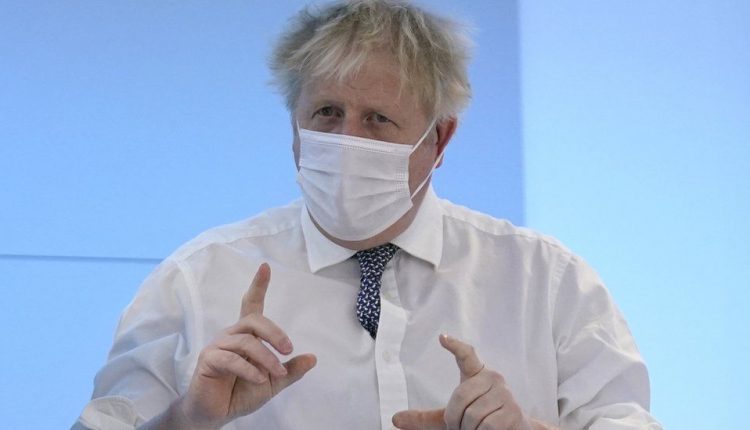 Covid: PM faces crucial week and nightclubs reopen in Scotland
Here are five things you need to know about the coronavirus pandemic this Monday morning. We'll have another update for you this evening.
1. PM faces crucial week over parties probe
The prime minister faces a crucial week as an investigation into alleged parties at Downing Street and in government departments during lockdown reaches a conclusion. No date's been given for when the details of the report will be made public but it's thought civil servant Sue Gray will publish her findings this week. But before this Boris Johnson's former aide Dominic Cummings is thought to be giving evidence later. Ms Gray – who is required to be impartial – will report back to Mr Johnson.

2. Nightclubs reopen in Scotland
With hopes "we're hopefully seeing Scotland firmly on the downward slope" according to First Minister Nicola Sturgeon, coronavirus restrictions are easing. Nightclubs are reopening and there's a return of large indoor events. But some measures such as working from home remain in place. Take a look.

3. Covid protests turn nasty
Every week tens and thousands of people in Germany take to the streets to demonstrate and while many of these protests against Covid restrictions and vaccination are peaceful, some explode into violence. Aggressive language and threats aimed at politicians and public figures online is an increasing worry for experts. Our Berlin correspondent Jenny Hill explains the situation there.

4. The unjabbed losing their jobs
Vaccine mandates – seen as key to pushing America's 25% unvaccinated to get the jabs – face resistance across the US. Many people see them clashing with national ideals of personal freedom and privacy. Danielle Thornton is one of people who faced a tough decision – opting to get the Covid jab or lose their job. She and her husband, like thousands of others, decided their "freedom was more important than a pay cheque." Read more here.

5. Switching from smartphones
The idea of ditching a smartphone had built up during Covid lockdowns for Dulcie Cowling. At one point she was in a playground with her sons and noticed every single parent – up to 20 – were on their phones. "Everyone is missing out on real life," the 36-year-old says. So at the end of last year she got rid of her handset, switching to old Nokia phone for calls and text messages only. But Lynne Voyce, 53, has moved in the opposite direction – she started using a smartphone again because of QR codes in restaurants and Covid passports. Here's more on the story.

Get a longer daily news briefing from the BBC in your inbox, each weekday morning, by signing up here.
Here's a reminder of how Covid restrictions are changing across the UK.
You can find more information, advice and guides on our coronavirus page.

What questions do you have about coronavirus?
In some cases, your question will be published, displaying your name, age and location as you provide it, unless you state otherwise. Your contact details will never be published. Please ensure you have read our terms & conditions and privacy policy.