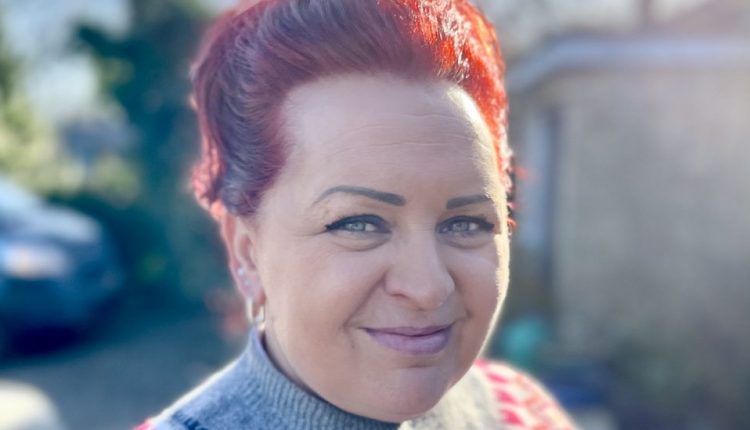 Long Covid: Ipswich Hospital worker says it has changed her life
A woman who has experienced long Covid symptoms since catching the virus in April 2020 said it has changed her life.
Jodi Avery, a radiographer at Ipswich Hospital, said she felt "really poorly" and struggled with everyday tasks.
The 44-year-old said she experienced fatigue, coughing, breathlessness and also had nerve damage.
Ms Avery said she would urge anyone unsure about the vaccine to "do your research".
"There is plenty of information out there but please go to trusted sources of information – don't trust everything you read on social media," she said.
Ms Avery said she first caught the virus in April 2020 and then again in January 2021.
"I went back to work but I was still feeling incredibly tired but battled through," she said.
"Then I really started suffering long Covid symptoms.
"I started hyperventilating when wearing a mask."
What are the symptoms of long Covid?
UK survey suggests 1.3 million have long Covid
'I have to choose between walking and talking'
Ms Avery said the fatigue she experienced was difficult to describe, but she had not been able to return to work since her last shift a year ago.
"You wake up and you don't feel like you've been to bed," she said.
"You have this incredible ache in your body and fog in your mind."
Ms Avery said she was "relieved" to finally be diagnosed with long Covid.
"I was questioning in my head 'is this real? Am I making this something more than it is?'," she said.
The mother described the symptoms as "debilitating".
"I used to run and go cycling and – I should be out doing those things," she said.
"It's changed my life incredibly – not for the better."
Sarah Fowler, co-clinical lead for the NHS Suffolk and North East Essex Long Covid Service, said Ms Avery's symptoms were "pretty typical" of long Covid.
The most common symptoms were fatigue, breathlessness, brain fog, forgetfulness, sleep disturbance and aches and pains, she said.
The assessment service was handling about 70-80 patients each month.
"We're certainly kept busy," Ms Fowler said.
Ms Avery said her next appointment with a consultant at Ipswich Hospital was in February.