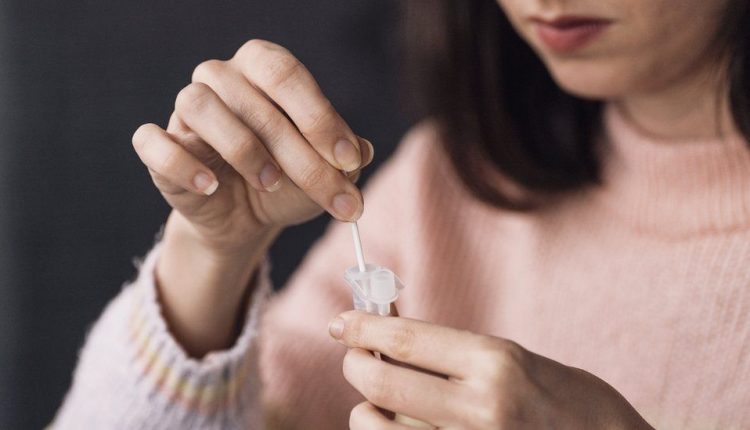 Covid in Wales: Self-isolation to be cut to five days minimum
Self-isolation rules in Wales will be cut to a minimum of five full days, the Welsh government has said.
The new rules, which take effect on Friday, bring Wales in line with changes in England and Northern Ireland.
To end isolation, two negative tests will be required on day five and six.
The Welsh government said the shorter period would help public services and businesses by reducing pressure on the workforce.
Conservatives in the Senedd were among those who had called for the minimum self-isolation period to be shortened from seven days, in line with changes in England brought in just over a week ago.
Health Minister Eluned Morgan said testing on the two days with five dull days of isolation "will have the same protective effect as a 10-day isolation period".
Is self-isolation going to be scrapped?
Is a runny nose a cold or Covid?
More restrictions lifted as Covid cases fall
The new isolation rules will come into effect on the day remaining restrictions brought in to tackle the spread of the Omicron variant are expected to be scrapped.

From Friday nightclubs are set to be allowed to reopen, while rules limiting numbers allowed to socialise in pubs and restaurants will be scrapped, under a phased plan to ease restrictions.
Social distancing in businesses will also come to an end as Wales moves to alert level zero, the lowest level of restrictions.
However, people will still be required to wear masks in most indoor public places, including shops, and Covid passes will still be required for large events, cinemas, nightclubs and theatres.
Because of the changes to self-isolation rules, ministers will cut a payment for people on low pay who are self-isolating from £750 to £500.
The payment, aimed at those who cannot work from home, was raised to £750 last summer.
How will the new rules work?
If someone has tested positive for Covid, they must first self-isolate for five full days.
They should take a lateral flow test on day five, and one 24 hours later on day six.
The Welsh government says if both results are negative, it is likely they are not infectious and can stop isolating.
But anyone who tests positive on either days will have to continue to self-isolate until they have two negative tests 24 hours apart, or until day ten, whichever comes first.
The Welsh Conservatives said the time for cutting self-isolation had "undoubtedly come" due to the number of people who had received booster jabs and staff shortages.
The party's spokesman on health, Russell George, accused the Welsh Labour government of following decisions taken by the Tory government in England "only after playing politics, questioning and undermining such changes days earlier".
NHS sickness levels improve
NHS staff sickness related to Covid in Wales has improved after being at its highest level since the start of the first wave, latest figures show.
A total of 1.5% of staff were absent due to Covid-related sickness in the week to 24 January, the second successive weekly fall.
Another 1% of staff were having to self-isolate.
The total absence proportion has dropped to 7.1%. Overall staff absence was slightly higher last winter.