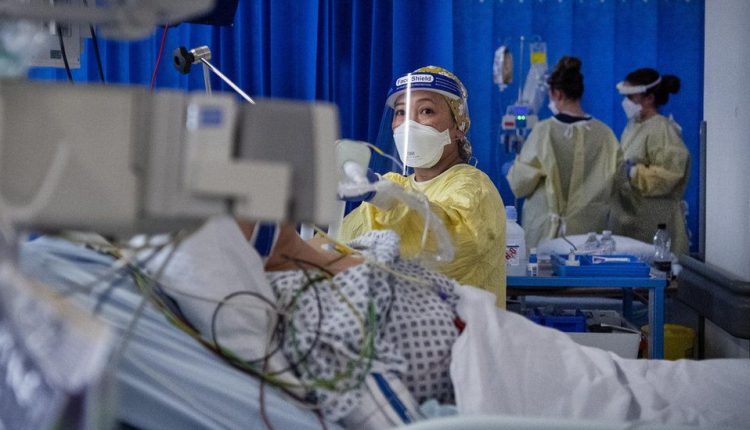 Covid deaths in UK continue to fall
Death registrations involving Covid in the UK fell slightly in the week ending 4 February, according to the latest Office for National Statistics figures.
There were 13,472 deaths registered in total in the UK during that week – 9% below the five-year average.
A total of 1,390 of these involved Covid – a fall of 155 compared with the previous week.
If a death certificate mentions Covid, it will not always be the main cause of death but may be a contributory factor.
Currently, fewer than two in every three Covid-related deaths are estimated to be caused by the infection.
A doctor can certify the involvement of Covid based on symptoms and clinical findings – a positive test result is not always required.
A total of 183,502 deaths have occurred in the UK where Covid-19 was mentioned on the death certificate.
The ONS figures are different from the daily Covid data published by the government. The latter also show Covid deaths are going down.
Between 8 February 2022 and 14 February 2022, there have been 1,243 deaths within 28 days of a positive coronavirus test, government data shows. This shows a decrease of a quarter compared to the previous seven days.
Hospital admissions and newly-recorded Covid cases are also down.
Meanwhile, most people aged 12 or older in the UK have had at least one dose of Covid vaccine. The jabs protect against illness, as well as reducing the risk of people spreading the disease.