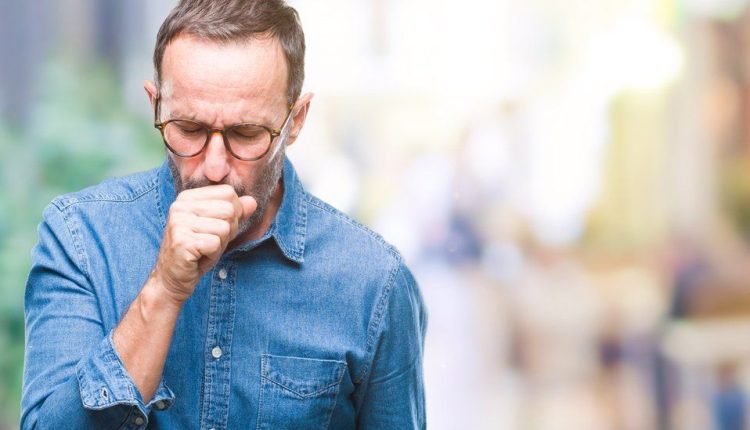 UK has highest lung disease rates in Western Europe – study
More people die in the UK from serious lung disease than anywhere else in Western Europe, new analysis suggests.
New charity Asthma and Lung UK (ALUK) found that 500,000 people died from pneumonia, asthma and other respiratory conditions over a seven-year period.
It described the state of lung health as "shameful" and called for more funding for research and treatments.
The Department of Health said improving the lives of people with lung conditions was a "clinical priority".
The number of people admitted to hospital for lung conditions in England and Wales has doubled in the last 20 years, according to research published in November 2021.
The academic study found that admission rates increased from 1,535 to 3,143 per 100,000 people between 1999 and 2019, before the start of the Covid-19 pandemic in Europe. The most common cause was influenza or pneumonia, chronic lower respiratory disease, or other acute lower respiratory infections.
"Since 2017, the National Institute for Health Research has invested over £130 million into respiratory health and disease research. Alongside this, we're funding research into respiratory infections and the health impact of air pollution and other environmental exposures."
ALUK, which relaunched on Monday having previously been known as Asthma UK and the British Lung Foundation, said one likely cause was air pollution, which is now connected to 36,000 premature deaths each year in the UK.
It said there was a link to deprivation, with people in the poorest neighbourhoods seven times more likely to die of a lung condition than those in the richest areas. That could be down to greater exposure to poor-quality damp housing, other forms of air pollution and cigarette smoke.
An analysis of death figures published by Eurostat, the EU statistical office, found there were 84,721 respiratory deaths recorded in the UK in 2018, the most recent year in which full data was available.
When deaths were compared across Europe, only Turkey had a higher per capita death rate than the UK, with people in Finland three times less likely to die from lung disease.
ALUK chief executive Sarah Woolnough, described the death figures as a "national scandal".
"The state of lung health in the UK is shameful, with the numbers of hospital admissions increasing, and air pollution causing people to develop lung conditions or making existing ones worse," she said.
The charity wants more research into diagnostic testing and treatments, saying that lung disease accounts for 2% of publicly-funded research spending, despite making up 24% of all deaths.
Under its long-term plan published in 2019, the NHS said it would target improved treatment and support for those with lung disease in England so that health outcomes would be "equal or better" than other comparable countries.
The Department of Health and Social Care (DHSC) said air pollution has reduced significantly since 2010 with emissions of nitrogen oxides, formed when fossil fuels burn, at their lowest level nationally since records began.
"Improving the lives of people with lung conditions is a clinical priority for the UK," said a DHSC spokesperson.
"Since 2017, the National Institute for Health Research has invested over £130 million into respiratory health and disease research. Alongside this, we're funding research into respiratory infections and the health impact of air pollution and other environmental exposures."