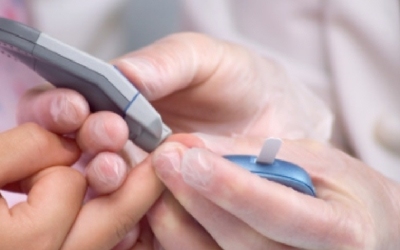 Promise and Risks of Natural Products for Hyperglycemia
Chinese Herbal Medicine Tianqi Reduces Progression From Impaired Glucose Tolerance to Diabetes: A Double-Blind, Randomized, Placebo-Controlled, Multicenter Trial
Herbals to Reduce Hyperglycemia
Natural products, defined here as herbs, vitamins, and minerals, are often used by patients to treat medical conditions. As many as 18% of adults have used some form of nonvitamin/nonmineral natural product. Dietary approaches to reducing hyperglycemia for treatment and prevention of diabetes are well accepted. Indeed, lifestyle interventions that include healthy eating clearly reduce diabetes incidence in at-risk individuals. Herbal preparations are a fundamental aspect of traditional Chinese and Ayurvedic medicine, having been used for thousands of years.
In this just-published randomized controlled trial from China, Lian and associates demonstrated that the herbal preparation tianqi reduced the 1-year incidence of type 2 diabetes in patients with impaired glucose tolerance by 32% compared with placebo, with essentially no adverse events or difference in safety indicators. Although potentially exciting, these findings raise important issues about the use of natural products that are worth reviewing.
The Internet has no shortage of links to natural products that are purported to have beneficial effects on hyperglycemia, but relatively few of these have undergone even rudimentary scientific testing. Nahas and Moher reviewed the evidence supporting the use of 8 natural products (cinnamon, chromium, vanadium, fiber, green tea, bitter melon, fenugreek, and gymnema). In general, studies of these products have been small and results either weak or nonexistent. This is not to say that they hold no promise, but that they need further study. The larger concern may be that they do in fact lower glycemic levels.
Natural Is Natural, Right?
Why would effective natural products be a concern? Patients may assume that there is no harm in using them because they are, after all, "natural," but that may not be the case. If the products do in fact lower glucose substantially and are used without medical supervision, it is possible that patients taking other antihyperglycemic agents would be at risk for hypoglycemic episodes.
The tianqi study was conducted among patients with impaired glucose tolerance who were unlikely to be taking drugs for the treatment of diabetes, and a Data and Safety Monitoring Board was in place. However, the worry is not about how the product was used in this study, but rather how it might be used by unsupervised patients. Curiously, the results did not include mention of the degree to which glucose was lowered, focusing only on progression to diabetes.
In addition to interaction with antihyperglycemic agents, natural products have rarely been assessed for interactions with other pharmacotherapies. Regardless of whether the product works as promised, it is being used because it presumably has metabolic effects. How these effects might be moderated or exacerbated by antihypertensives, antidepressants, or any other pharmaceuticals needs careful consideration, assuming the clinician is aware that the patient is even using natural products.
One of the main concerns with over-the-counter preparations is the variation in potency. In a recent study of vitamin D pills, LeBlanc and colleagues found that potency ranged from 52% to 135% of the expected dose. One could imagine that herbal preparations have even greater variability because the potency of the active ingredient will almost certainly differ from plant to plant, or even from different parts of the same root or leaf. If so, one capsule of an herbal product is unlikely to be equivalent to another, and there are currently no regulatory bodies overseeing their distribution.
To be fair, the chemical composition of the tianqi capsules study by Lian and colleagues was carefully analyzed, but such attention to standardization of doses is unlikely to occur in the mass production of over-the-counter preparations. Even in cases where the clinician is aware of the use of natural products, variation in their potency would complicate titration of anti-hyperglycemics and other agents.
Fish Oil and Diabetes
A different type of "natural product" that has received considerable scientific attention is omega-3 polyunsaturated fatty acids (PUFAs). Indeed, among all adults who use natural products, more than 37% report taking fish oil or omega-3s,although consumption through dietary sources (such as fish) is also a major natural source.
There is no doubt that PUFAs lower triglyceride levels, which may account for their established benefit on coronary heart disease risk. This has also led to speculation that PUFAs may affect glucose metabolism through increased insulin sensitivity, but studies to date have been inconclusive.

A new study published in the January 2014 edition of Diabetes Care, however, reported that higher serum concentrations of PUFAs were associated with a 33% lower risk for incident diabetes in Finnish men in the highest vs lowest quartile of serum PUFA. This epidemiologic analysis followed 2212 men for a mean of 19 years to examine the association between an objective biomarker of fish and omega-3 fatty acid intake and diabetes risk.
Whether the reported association merely reflected a difference in lifestyle or other baseline differences (such as significantly higher baseline triglycerides in the lowest vs highest quartile) cannot be concluded. Furthermore, this study cannot be used to argue that intervention with PUFAs in capsule form would have any effect on diabetes risk or glucose levels. Nevertheless, national and international guidelines are consistent in recommending PUFA intake.

The National Center for Complementary and Alternative Medicine differentiates between "complementary" approaches that are used together with conventional medicine and "alternative" approaches that are used in place of conventional medicine. This is a critical distinction. Patients increasingly have access to information from the Internet that may or may not be accurate, and aging baby boomers are probably more likely to consider natural products. Whether these products are effective is only one concern; how effective they are and whether they interact with conventional treatments are more important considerations. Clinicians should query their patients about use of natural products so that their use is complementary rather than alternative.