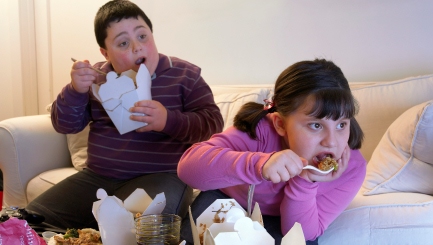 Child Calorie Consumption Rockets When Eating Out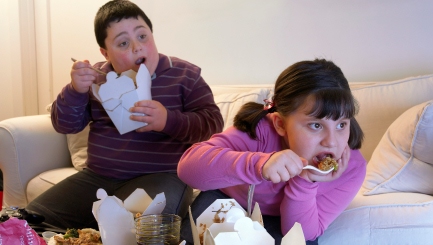 Mum's home cooking may really be the best, especially for your child's nutritional wellness, as a new study shows that children and adolescents consume more calories and fizzy drinks, and have less nutrients when they eat at either fast-food or full-service restaurants.
Using data from the three waves of the National Health and Nutrition Examination Survey for the years between 2003 and 2008, which included 4,717 children ages 2-11 and 4,699 adolescents ages 12-19, researchers at the University of Illinois examined the calorie intake, diet quality, and consumption of sugar-sweetened beverages, particularly soft drinks, on days when young people ate out as opposed to days they did not.
The results were perhaps not surprising, showing that kids generally consumed higher amounts of sugar, total fat, saturated fat and sodium at restaurants. However, it was also found that teenagers drank double the amount of fizz whilst eating in a restaurant than when they had restaurant food as a take-away, which the team attributed 'to the free refills', said Lisa Powell, professor of health policy and administration in the UIC School of Public Health and lead author of the study.
The researchers also found the effects were potentially even more negative for the wellbeing of lower-income children, as these teens who consumed fast food took in more sugar, total fat, saturated fat, and sodium than their higher-income peers. Powell said 'When lower-income youths are eating fast food, they are choosing more energy-dense, lower quality foods that tend to be higher in fats and sodium and can be purchased cheaply' and, perhaps as you would have thought, 'They are not going to the fast-food restaurant and getting a salad or the healthier turkey sub with lots of veggies.'
Powell concluded by saying that 'We need an environment that promotes healthy rather than unhealthy food and beverage choices' as today's environment endangers children as fast food is heavily promoted to children through television ads, and fast-food restaurants tend to cluster around schools and are more common in low-income neighbourhoods.