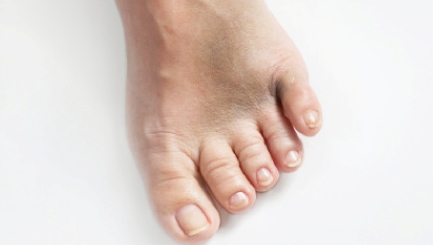 This content is reproduced in accordance with the attribution requirement of the content owner MedicineNet.com.
To read the original version of this article please click here
Medical Author:
William C. Shiel Jr., MD, FACP, FACR
William C. Shiel Jr., MD, FACP, FACR
Dr. Shiel received a Bachelor of Science degree with honors from the University of Notre Dame. There he was involved in research in radiation biology and received the Huisking Scholarship. After graduating from St. Louis University School of Medicine, he completed his Internal Medicine residency and Rheumatology fellowship at the University of California, Irvine. He is board-certified in Internal Medicine and Rheumatology.
Medical Editor:
Jerry R. Balentine, DO, FACEP
Jerry R. Balentine, DO, FACEP
Dr. Balentine received his undergraduate degree from McDaniel College in Westminster, Maryland. He attended medical school at the Philadelphia College of Osteopathic Medicine graduating in1983. He completed his internship at St. Joseph's Hospital in Philadelphia and his Emergency Medicine residency at Lincoln Medical and Mental Health Center in the Bronx, where he served as chief resident.
Pseudogout facts
Pseudogout is caused by crystals in a joint.
Pseudogout causes arthritis (joint inflammation).
Pseudogout can cause calcification of cartilage.
The arthritis of pseudogout is diagnosed by detecting
typical crystals in joint fluid.
Treatment of pseudogout is directed at the
inflammation.
Pseudogout can be associated with other illnesses.
What is pseudogout?
Pseudogout is a type of inflammation of joints (arthritis)
that is caused by deposits of crystals, called calcium pyrophosphate, in and around the joints. Pseudogout literally means "false gout." It derives its name from its similarity to gout.
Pseudogout has many similarities to true gout, which also can cause
arthritis. However, the crystal that incites the inflammation of gout is monosodium urate. The crystals that cause pseudogout and gout each have distinct appearances when joint fluid containing them is viewed under a microscope. This makes it possible to precisely identify the cause of the joint inflammation when joint fluid is available.
Pseudogout has been reported to occasionally coexist with gout. This means that the two types crystals can sometimes be found in the same joint fluid. Researchers have also noted that the cartilage of patients who had both forms of crystals in their joint fluid was often visibly calcified, as seen on
X-ray images.
What are causes of pseudogout?
Pseudogout is primarily caused by the precipitation of calcium pyrophosphate dihydrate crystals developing within a joint space. Pseudogout has sometimes been referred to as calcium pyrophosphate deposition disease or CPPD.
Pseudogout is clearly related to aging as it is more common in the elderly and is associated with degenerative arthritis. Acute attacks of the arthritis of pseudogout can be caused by
dehydration. This is particularly common in hospitalized patients and those recovering from operations, especially when associated with dehydration. Pseudogout can also be caused by the hormonal effects on calcium metabolism from
hyperparathyroidism.
Medically Reviewed by a Doctor on 10/14/2014