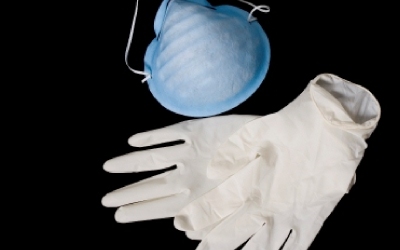 Ban Lan Gen Flies off the Shelf with Latest Bird Flu Virus
As local Chinese governments encourage people to consider traditional remedies to ward off the latest bird flu virus, a popular herb called ban lan gen, or blue root, has been flying off pharmacy shelves across the country. So far, wellness experts have been unable to pinpoint the H7N9 influenza virus' animal host, and so Chinese locals, concerned for their wellbeing, are preparing for a possible pandemic by stocking up on popular complementary remedies as well as other over-the- counter medicines.
According to Shen Jiangang, assistant director for research at the Chinese University of Hong Kong's School of Chinese Medicine, 'Chinese people associate ban lan gen with anti-virus. So when they hear about bird flu, they immediately think it might be effective to protect themselves although there is no experimental evidence.' The remedy has been used in Ayurvedic and Chinese medicines for centuries and, though no test to show it works against influenza, ban lan gen has been proven to work in other conditions, such as bacterial conjunctivitis.
Found in south-eastern Europe, central Asia and eastern Siberia, ban lan gen is the root of a flowering plant known as dyer's woad or indigo woad. This root is dried and commonly made into granules, which you can dissolve in hot water or tea. Shen explained that traditional Chinese medicine seeks to balance heat and cold in the body, and the root is thought to help clear the heat triggered by a viral attack.
Zhang Zhijin, who works at the Huashi Pharmacy in Shanghai has started replenishing supplies of ban lan gen daily instead of weekly and still struggles to meet demand. He noted that, since the H7N9 infections announcements, sales of facial masks have also gone up 10 times, hand sanitizer has sold out, and companies have been bulk-ordering alcohol wipes for their employees.
Singapore-based inventor of the totobobo face mask, Francis Chu, has had over 20 inquiries about the pollution-filtering equipment's effectiveness against bird flu since the start of April. 'Earlier in the year, most of the increased orders from China were because of the air pollution,' he said. 'Sales are still increasing, but now it's because of worries about bird flu.' Sales of the face mask are up eight-fold from the same period last year.