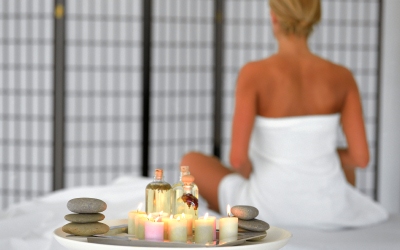 How to Use Aromatherapy for Your Skin's Health
You are probably one of many people who don't yet realise that aromatherapy skin care is another important part of holistic treatment. It is growing enormously in popularity among women because it gives you glowing, healthy skin and luscious, beautiful hair. There are some fantastic benefits that you can get from aromatherapy but you before use this therapy it is important for you to know some basic facts about your skin.
These days, there are a huge number of skin and hair care products that have made their way into the health market that have essential oils and have many benefits but should only be used according to your skin type. However, there can be no doubt that using aromatherapy for skin and hair care can help to enhance your beauty to great levels.
It's very important to realise the differences between the different skin and hair types. Each plant's essential oils provide a number of different therapeutic benefits so knowing about your skin and hair will help you match up your needs with the appropriate ingredients.
There are many women who suffer from the problem of dry skin and this is never good for your health or for your feelings about your body. This type of skin is can be very annoying to live with and can't be tolerated unless you have enormous patience. There are a number of simple solutions for dry skin and one is to use aromatherapy to treat the skin.
It is possible or you to massage this mixture to dry skin areas of your skin. As long as the skin remains dry you can use this mixture. For treatment of normal skin you can use lavender, rose or chamomile essential oils.