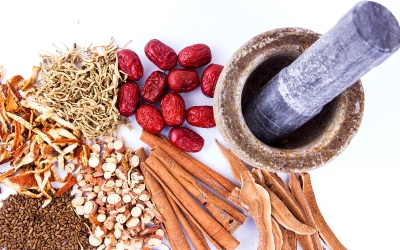 Chinese Herbal Medicines Could be Toxic For Migraines
A new study suggests that migraine sufferers should avoid Chinese herbal medicine as they could contain a potentially toxic ingredient which could exacerbate severe headaches. Zheng Tian Wan pills contain aconite, which is a poisonous plant that's toxic to the nervous system and the heart – it can even be fatal. Also referred to as monkshood, this herbal ingredient is on a restricted list in the UK due to its damaging effects on one's health. Reports show that several people who took the pills suffered kidney problems, and a second became hospitalised from dizziness and suffering pins and needles. A third experienced palpitations, aches and shortness of breath. They noticed that their health complaints disappeared once they stopped taking the pills.
Aconite shouldn't be consumed in any unlicensed products which have been recommended for oral use. Herbal practitioners in the UK should only use aconite products for use on unbroken skin. While it can be used in oral medication, it should only be prescribed by a qualified GP whilst under supervision, as it's safety has not been assessed enough by medical experts. Herbal medicines can have a dramatic effect on the body, particularly if you're suffering with a serious condition. In certain circumstances, taking an oral pill of aconite may be fine, but in others it could become extremely dangerous.
Chinese medicine has been used by many people for thousands of years, with many opting to use it over traditional medicines. Such holistic therapies can serve as natural healers for a number of ailments. However, there are cautions to take into account. If you've taken Zheng Tian Wan or any other products containing aconite, it's important that you speak to your GP as soon as possible. If you are suffering with migraines on a regular basis, consult your GP for advice.