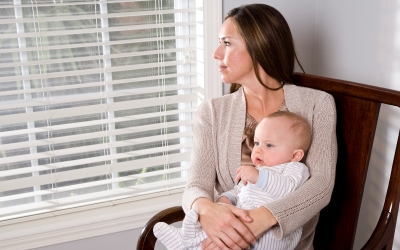 How to Take Care of a Visually Impaired Child
One arduous responsibility of parents is to nurture their kids. Let's admit it, child care is quite challenging specifically when it involves a growing kid aged between 6 and 12. It requires lots and lots of patience to deal with their needs. That is why, it is just right to give kudos to those parents who have successfully guided their children at this stage.
But, what if you need to take care of a child who is visually impaired? Do you think you can do the job of giving care? There are so many parents out there who have a child with this kind of disability. Some of them were not able to handle the situation; so they ended up hiring a care provider. However, those hands-on parents prefer to take care of their afflicted child personally. Are you one of these parents? Or are a care provider? Remember, kids with disability must be treated according to their special needs.
Set Up Learning Activities
Just because your child is visually impaired doesn't mean he/she will be stuck in one corner doing nothing. Children between 6 and 12 are usually playful. They love to play around, run here and there and everywhere – specifically boys. Never let this disability hinder your child from enjoying her/his childhood. Set up different activities where you and your child can bond together.
Play nursery rhyme songs and sing along. Otherwise, you can play name the tune or fill in the missing line. This activity can help develop their memory skills and improve listening ability. If your child is not a fan of nursery rhyme songs, you can have animal sounds instead. Try to imitate the sounds of animals and let your child name what animal it is.
Encourage Simple Everyday Life Routines
Even though your kid has a disability, you can still teach him/her to be independent. Visually impaired does not imply total blindness. Thus, your child can still see a little – maybe silhouettes or shadowy images. If your stair is not too high, you can teach your child how to go down/up the staircase alone by holding the handrails. Let her/him hold the rail while his/her feet steps down gently. Of course, you should be there to assist your child during the first few days of your training. In a long run, your child will get used to it and can begin to estimate the distance between each step; it will be easier for him/her to go down/up without your help.
There are other simple household routines you can teach your child to let him/her move independently. But, never force your child to learn any sort of routine against his/her will. Encourage your child not compel.
Give Useful/Practical Items
Surprise your child by giving useful items. Choose a thing that your child can use often – maybe every day. For instance, you can buy an audiobook device in which your child can listen to any content. Maybe you can download her/his all-time favourite story (or fairy tale stories for girls). This gadget can occupy your child's time instead of sitting all alone.
Another useful item you can give is an alert device. This may sound unusual, considering that the item is mostly used by elderly people. Alert systems, like medical guardian, is likewise useful to children with a disability. In case of emergency, your son/daughter can immediately ask for help. Be sure to remind your kid to ONLY use the device in times of emergency.
Taking care of a child with a disability may seem tiring and difficult. But when you know what to do, it will be less hassle. Being visually impaired should not deprive your child from enjoying what life has to offer. You just need to be there to assist.
Ashley O'connor is a blogger who aspires to promote healthy family and taking care of every member. She aims to continue spreading helpful tips to other people specifically for children and seniors through her write ups. Follow her on Twitter at @AshleyOconnor82, Google+ or add her on Facebook.