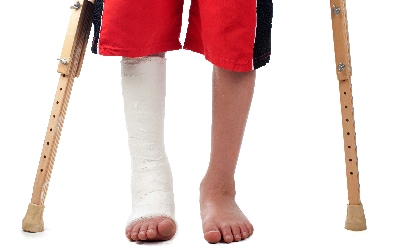 Rethinking Short-Term Disability Coverage
Life insurance is the primary focus for most families when planning for their financial future. The loss of the breadwinner can be crippling both emotionally and monetarily yet few individuals think about having disability insurance. Because you are likely to experience a disability sometime in the span of your career, you may want to rethink your short-term disability insurance needs, especially if you hold the brunt of the financial duties in your household.
Planning for the Unexpected
As the major breadwinner, it is your responsibility to make sure your family does not lose everything because of your illness or injury. Short-term disability insurance allows you to take time off work when you have a critical unforeseen medical issue or a difficult pregnancy or after the birth of your child. Having this type of disability insurance in place has advantages for both you and your employer that includes job security, improved long-term health, and financial compensation. It protects everything that you have.
Sometimes, an illness or injury can immobilise you. You might be faced with a mountain of hospital bills. You might be facing depression. You might be stressing over your health or the health of your baby. Don't feel that you have to tackle all of it alone. You might want to consult with therapists, financial advisers, or a local attorney, such as Auger & Auger if you reside in North Carolina for instance, who deals with personal injury cases.
Planning for Job Security
For individuals without short-term disability insurance, staying on the job may be difficult, especially if you've been injured or have suffered a protracted illness. If you are unable to return to work, your employer must search for a replacement to take up the slack. And you are now faced with uncertainty for your future. Short-term disability provides a respite, so the employee can remain on the payroll books until their physical hardship has passed.
Planning for Those Bills
Since short-term disability covers typically two-thirds of the worker's income, you'll still have money coming into your household, and you'll still be able to cover a portion of your monthly expenses. It's the goal of your employer and insurance company to have you return to work as soon as possible so your full salary is not going to be covered. This is their incentive for you to not delay your return.
Because Federal and State laws are in place, short-term disability can protect your position while you're away. The laws are designed so that you can take the necessary time off to deal with the birth of a child or work through an injury or illness without having to worry about losing your job too. Since the laws are dependent on the particular state where you reside, you need to check with your employer first before requesting short-term disability insurance.
Planning for Good Health
A worker who doesn't have short-term disability insurance may feel the need to work through the injury or illness. This could worsen their condition and place their health in jeopardy. By having this type of insurance, you can feel comforted knowing that you can seek the proper medical attention for your ailment, even if you have to miss work to do so. Knowing that you have a position when you return can even help you heal a lot faster. Getting the problem corrected immediately leads to better long-term health and fewer future headaches.
Short-term disability insurance can be one of the most beneficial policies that you'll ever purchase. Besides the advantage of earning income while being sick or injured, it allows you peace of mind knowing that your position will be secure when you are healthy and well again, and your family is able to stay afloat financially.
Debbie Nguyen is a designer, writer and mother in the Atlanta area. Maintaining her health is key since she's a freelancer. Auger & Auger is a personal injury law firm in the Charlotte, North Carolina area helping those faced with short-term disabilities.