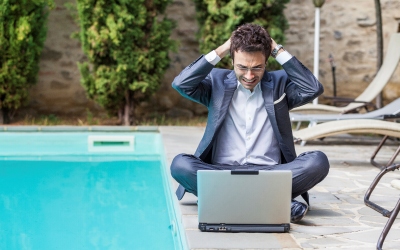 How to Make Your Relocation Less Stressful
Moving to any major city is a monumental change for many people. However, the good news when it comes to Chicago is that while it is one of the largest in the U.S., it is also considered the friendliest of the big three, including Los Angeles and New York. However, few people really like the process of moving, so here are some tips and insider information to help make moving to Chicago a less stressful experience.
Timing
When planning your move to Illinois, being aware of the weather possibilities is essential. There is a saying in Chicago that goes, "if you don't like the weather, just wait a minute." However, with proper planning, the weather is actually more interesting than difficult. For instance, in spring and fall, people should rely upon layering with light jackets and sweaters to adjust to changes. However, warm weather clothes should also be available since it can easily climb into the 80's and beyond during that part of the year.
For winter, be prepared with a good winter coat that can withstand temperatures that could drop to the teens and below. Also, not only is a good umbrella a must at all times, but a rain slicker or poncho with a hood is also recommended. But not to worry – Chicago has many vibrant and affordable shopping districts, as well as thrift shops where clothing and accessories are available in quantities. As far as moving goes, the spring, summer and fall are the best months. However, there are often some great deals during winter months, so go at the time that is most convenient for you, just keep weather conditions in mind.
Also, the city of Chicago really comes alive during the summer months. In fact, Chicago packs several free and very low cost festivals into each weekend along its gorgeous lakefront for both neighbourhoods and the downtown area. Therefore, moving during the spring and early summer will provide plenty of time to take advantage of all that the city offers during summer and fall.
Home Search
The home search process can be daunting for anyone, and the Chicago real estate scene has variables that warrant good preparation, particularly for those who are moving to regions they are largely unfamiliar with. One of the best aspects of the city is that it has many highly experienced and respectable Realtors to choose from. When savvy home buyers conduct some research beforehand, it makes the process much easier.
Most Realtors in Chicago have been in the vicinity for many years and offer a wealth of complimentary information about the culture of each neighbourhood. Your Realtor should be knowledgeable about traffic, schools, transit, shopping and other essential information that home buyers need to have before making a commitment.
Packing
Once you have an idea of how much room there'll be at the new home, it will be easier to decide what to pack. Of course, every packing expedition should begin with cutting down as much as possible. Recycled packing materials are often available from recycling centres. Also, keep in mind that there are wonderful thrift stores in Chicago as well as people selling off goods of all kinds. Therefore, just about anything short of a family heirloom can be easily replaced at minimal cost.
Transportation
Similar to New York, Chicago has a very good transportation system. Though the city does offer preferential parking stickers, given the cost of parking, it is advisable to plan on using mass transit as much as possible, particularly to and from the downtown region.
The above are some of the lesser known aspects of Chicago for people planning a move to the one of the nation's most friendly cities, also known as the second, or windy city. With proper planning, a knowledgeable Realtor, and a sense of adventure, a move to Chicago can be a low-stress, highly rewarding experience.
Akilah Richards is a former licensed Realtor who has lived in various cities in the U.S. and abroad, and shares these insights on travel planning to help families manage the stress of relocation. Movoto.com helps families benefit from the Chicago real estate scene by helping them find their dream home.