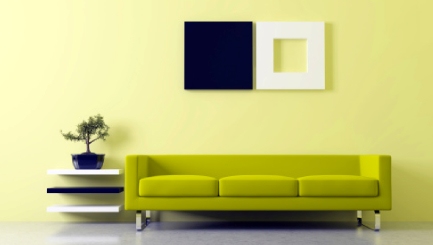 Your Home:How Surroundings Affect Mental Health
When you lived at home with your parents, you probably gave no thought at all to how your childhood home was arranged. Your parents may have kept the home so tidy and organized that you did not realize that your contentment was probably tied in part to your childhood home's organization and cleanliness. However, once you moved out to embark on your own adult life, you may have grown more aware that your dwelling's arrangement has a bigger impact on your mood and peace of mind than you previously realized.
If you long to feel happy, safe, and secure in your house, you may keep in mind several important tips.
Clutter and Depression
If you find yourself feeling depressed at the thought of going home for the evening, it could be because your house is not as tidy and organized as you wish. If you have a tendency to let things accumulate and grow into unmanageable piles of assorted belongings, you may feel happier if you clean up these messes and get rid of things you do not need.
Having a cluttered and disorganized home can very easily leave you feeling depressed. Organizing your belongings and keeping only what you need for the present and immediate future can help you feel more content at home.
Disorganization and Panic
If you experience moments of panic in your home, particularly when you are trying to find an important item, it could be because your home is not well organized. If you moved into the home hastily or just never got around to organizing your belongings, you could be contributing to your moments of panic by allowing your belongings to remain in cluttered disorganization.
When you have a day off work or a free weekend, you can ease your mind by taking that time to organize your things. You can store items in closets designated for a particular use. For example, a closet located near your bathroom may be used exclusively for towels, soap, shampoo, and other bathroom items. Having your belongings organized and categorized can help you find items easier and let you be more relaxed at home.
Furniture Arrangement and Peace of Mind
You may not be aware that your furniture arrangement can impact your mood significantly. If your couches, love seats, and recliners are faced away from each other or even faced away from the front door or window, you may feel like you are closed off from the world. This furniture arrangement, while perhaps reasonable for your living space, does not promote feelings of openness.
When you arrange your rooms, you may be encouraged to set it up in a fashion that promotes conversation and leaves you feeling like you are engaged with the outside world just beyond your doors and windows. This arrangement can help you feel calm and friendlier at home.
The way you set up your home may have more influence on your mood and state of mind than you previously realized. If you would like to recapture the safety and security you once felt in your childhood home, you may recreate the organization, cleanliness, and arrangement that your parents utilized when you were younger.

With a family of four, Melanie Fleury has found that having a sectional in her living room allows for plenty of seating while still fitting the space stylishly. She has found that the sectionals offered at http://www.sofasandsectionals.com/sectionals offer quality and style. Great options in fabric and leather offer options to fit any home.