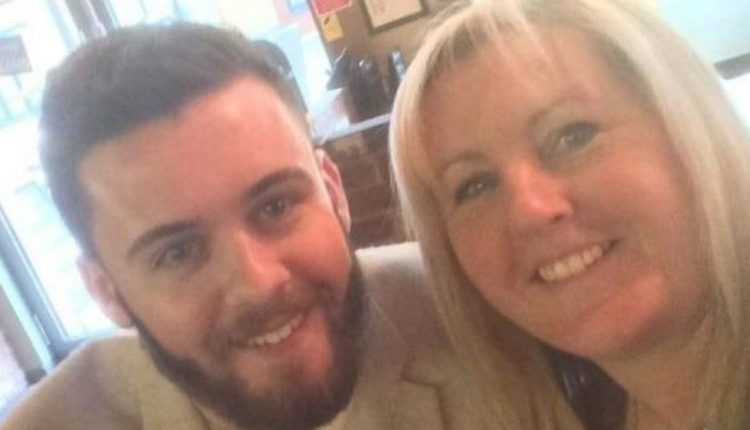 Ollie Bibby: Hospital apologises to mum unable to visit dying son
A hospital has apologised and pledged to review visiting restrictions after it prevented parents from seeing their dying son in his final weeks.
Ollie Bibby, of South Benfleet, Essex, died of leukaemia at University College London Hospital (UCLH) on 5 May.
Labour leader Sir Keir Starmer highlighted the case in the House of Commons on Wednesday.
Mr Bibby's mother Penny said: "All we want from this is for policies to be reviewed. This has to stop."
Mrs Bibby said the letter from Tim Jaggard, acting chief executive of UCLH, was a "pleasant surprise" and she hoped it would help other people be with their loved ones in hospital.
"We are in contact with Oliver's family to learn from their experiences and our deepest sympathies go to his parents, brothers and wider family and friends at this very difficult time."
"This is the outcome we wanted. We just don't want any other families to go through this. We feel like Ollie would be proud of us for taking a stand on this," she said.
She said Mr Jaggard wrote that the hospital was trying "to get the balance right between keeping patients safe and compassion" and was "sorry" if it failed at this.
He added: "I would like to assure you we are reviewing how we implement the national guidance."
Mrs Bibby said it was not fair that visiting rules were "like a lottery", with each hospital interpreting national government guidance differently.
'Treated like criminals'
Her 27-year-old son died the day before Matt Hancock was filmed kissing a colleague, prompting his resignation as health secretary.
Mrs Bibby subsequently said she was "livid" he broke social distancing rules, as she was prevented from being with her son.
While he was dying in hospital, her son felt like he was "in prison", she said, and begged to see his family, but they were "treated like criminals" and "barely allowed in" due to Covid restrictions.
Sir Keir raised the case in the first Prime Minister's Questions since Mr Hancock resigned.
However, Mrs Bibby said she felt Boris Johnson "dismissed" his question and avoided answering it.
In a statement, a UCLH spokesperson said the hospital had always followed national visiting guidelines to protect patients, many of whom were extremely vulnerable, from Covid-19.
"We know safety needs to be balanced with compassion for patients' individual circumstances so our staff do have some scope for discretion around visiting," they said.
Additional visiting arrangements had been put in place for Mr Bibby's family, they added.
"It has been a challenge to strike this balance during the pandemic but we believe our staff have always tried their best in very difficult circumstances and we are always looking at how we can improve further.
"We are reviewing how we implement national visiting guidance during the pandemic and listening to what our patients and their families tell us about the impact it has on their care.
"We are in contact with Oliver's family to learn from their experiences and our deepest sympathies go to his parents, brothers and wider family and friends at this very difficult time."