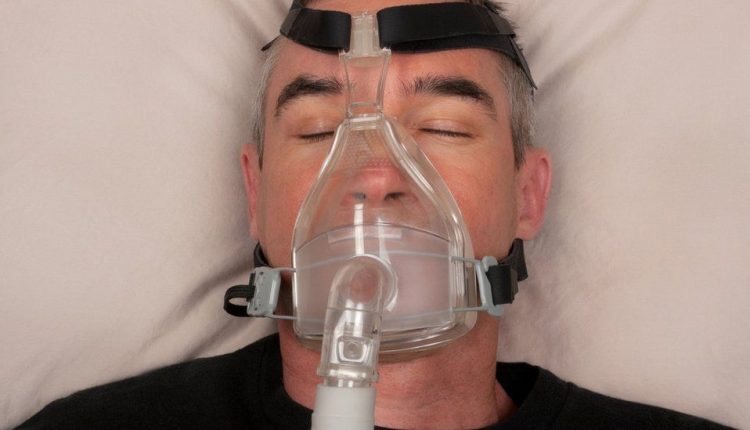 Covid: Pressured oxygen reduces ventilator need
Oxygen therapy that forces the lungs to inflate reduces the number of Covid patients needing to be put on a ventilator, research shows.
Covid can lead to lung damage, making it far harder to get vital oxygen into the body.
The trial – across 48 hospitals in the UK – aimed to discover the best way of delivering extra oxygen.
The researchers say the findings will help patients in the UK and in countries with limited supplies.
The trial investigated three methods of delivery:
standard oxygen therapy
high-flow nasal oxygen – which gives the patient more oxygen
continuous positive airway pressure (CPAP) – which uses a tightly fitting mask to give the oxygen at pressure and inflate the lungs
All the methods have been used widely for patients struggling to breathe but before their disease becomes so severe they need to go on a ventilator.
Nearly 1,300 people took part in the trials and were given one of the therapies at random.
The results showed every 12 patients moved from standard therapy to CPAP would prevent one needing ventilation.
There was no difference in survival – but ventilation requires sedation, often for a couple of weeks, which takes a long time to fully recover from and puts pressure on intensive care.
"By giving patients the most effective treatment to begin with,
we can help prevent resource shortages in our NHS and make sure the right type of ventilation is available to patients when it is required."
Resource shortages
"The results of this trial are really encouraging, as they have shown that by using CPAP, invasive ventilation may not be needed for many patients," one of the researchers, Prof Danny McAuley, from Queen's University Belfast, said.
The findings should also prevent oxygen, which has been in short supply in some countries, from being wasted.
Prof Gavin Perkins, from the Warwick Medical School, said: "The routine use of high-flow nasal oxygenation, which can consume large amounts of oxygen, should be reconsidered, as it did not improve outcomes.
"By giving patients the most effective treatment to begin with, we can help prevent resource shortages in our NHS and make sure the right type of ventilation is available to patients when it is required."