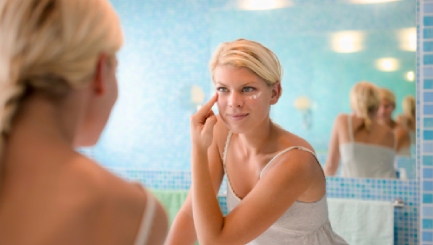 A Basic Guide to Choosing the Best Anti-Wrinkle Cream
There are so many anti-wrinkle creams on the market that it can be difficult to know what to look for – gels, lotions, serums…where do you begin? There are specific ingredients you should be on the hunt for that could spell the difference between looking your age and knocking ten years off your appearance. Because wrinkle creams are over-the-counter, they aren't classified as drugs so they're not required to undergo any scientific research to prove how effective they are at what they claim. The best anti-wrinkle creams are rich in active ingredients that can offer you even modest improvements in your skin. Retinol is a popular ingredient in good creams now, as it is an antioxidant that can offer great effects. This vitamin A compound neutralises free radicals that break down your skin cells and lead to wrinkles. Another powerful antioxidant is vitamin C which helps to protect the skin from the damaging effects of the sun. More chemical sounding that some of the other ingredients, hydroxy acids are powerful anti-wrinkle substances that remove the upper layers of old and dead skin to revitalise your complexion and encourage the growth of new skin cells. Tea extracts, from green to black, have anti-inflammatory properties that could benefit your skin enormously. Grape seed extract is commonly found in wrinkle creams and is yet another antioxidant, along with niacinamide that reduces the water loss to improve the elasticity in the skin. Lastly, coenzyme Q10 could help to fight the wrinkles in the delicate eye area and protect the skin from the sun.
Because the Food and Drug Administration (FDA) categorises creams and lotions as cosmetics, they don't have a medical value. As such, they don't undergo the same levels of testing as other products do. When you're looking for a new anti-wrinkle cream, you should consider a few points to guide you to one that is not only safe for your skin but also offers you results. To begin with, look at the cost – it doesn't directly relate to the effectiveness and you could be paying far too much for something that isn't necessarily working. Bear in mind that non-prescription creams have lower concentrations of the aforementioned active ingredients, so if you do get any results, they will be short lived from such products. You need to keep up a regular routine if you want to see results from a product, so this means using it every morning as part of a cleanse, tone and moisturising programme. Be sure to read the fine print to see if there are any potential side effects that you need to be aware of, such as burning or skin irritation. And remember that just because a product worked for your friend or sister, it doesn't mean that it will work for you necessarily.
The best way to protect your skin from wrinkles is to prevent them early on. This means taking precautions against things which lead to wrinkles. For example, avoiding the sun will help you to protect your skin from the damaging UV rays – always wear an SPF and stay out of direct sunlight when the sun is at its most powerful. You should also keep your skin hydrated by drinking plenty of water – experts recommend between six to eight glasses every day. If you smoke, you should quit – not only is it bad for your skin, but it also brings with it a number of health risks such as lung cancer and heart disease. And lastly, be sure to take good care of your skin with a regular routine that ensures it is hydrated and moisturised at all times.