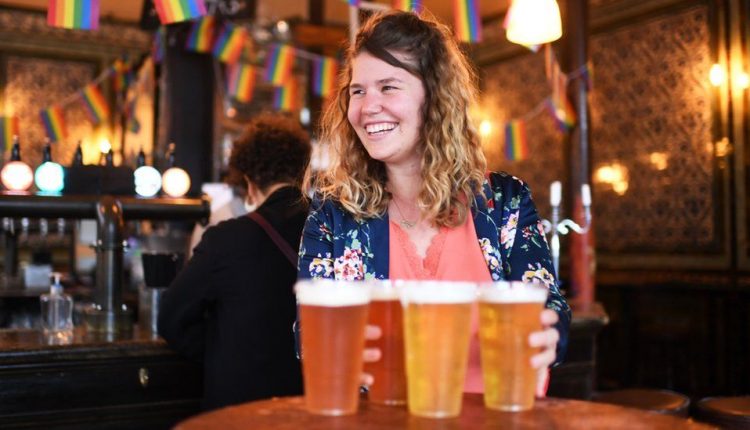 Covid-19: Irish Cabinet agrees to end most restrictions by 22 October
The Irish Cabinet has agreed on a plan that would effectively end most Covid-19 restrictions by 22 October.
The cabinet said the easing of rules is dependent on 90% of adults being vaccinated and Covid-19 cases remaining manageable.
From 6 September, large crowds will be allowed to gather for religious ceremonies.
Places of worship and outdoor sporting venues will also be allowed to hold 50% capacity from that date.
Up to 200 now allowed at outdoor events in Ireland
Irish hospitality rules 'incentivising' jab uptake
Indoor venues will be allowed to have 60% capacity for events for people who are vaccinated, while outdoor venues can hold 75% capacity for vaccinated people.
The wearing of face masks will still be mandatory on public transport and in health and retail sectors.
Live music will be allowed to be played indoors at weddings and in bars.
Within the tourism industry, coaches will be able to carry 75% capacity from 6 September.
'Broadly comfortable'
From 20 September, a phased return to the workplace will begin.
Indoor after-school activities could also resume on that date along with sports played indoors.
Speaking ahead of the Irish Cabinet meeting on Tuesday, Irish Health Minister Stephen Donnelly said the two-metre rule would be eased depending on the requirement of individual sectors.
"Obviously the sectors most effected have been very loud," he said.
He said that the "majority" of sectors were "broadly comfortable" with the government's indicative dates of reopening.