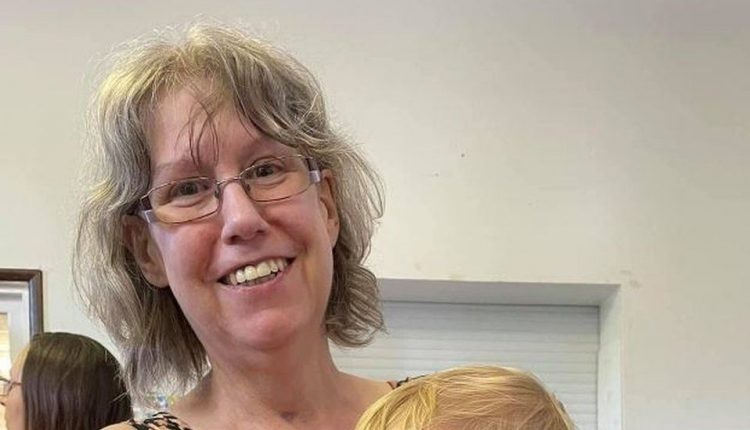 Isle of Man woman hit with £24,000 bill for UK NHS care
A Douglas woman who was hospitalised for months in the UK after falling ill unexpectedly said she was "horrified" to receive a £24,000 NHS bill.
Nikki Morrison, 55, was in England for her sister's funeral when she was rushed to hospital with pancreatitis.
From February to June she received various treatments including surgery, which she understood was covered by the island's Reciprocal Health Agreement.
But a government spokeswoman confirmed that was only valid for three months.
Soon after being admitted to hospital in February, Ms Morrison was put on a ventilator and into an induced coma.
She was initially in hospital for eight weeks, but before she was able to travel home for care her health deteriorated and she was readmitted in May.
"I went to pieces, I was hysterical. I wrote my funeral plan. It's been really hard."
It was then she was told the Reciprocal Health Agreement (RHA) expired after three months and she would have to pay thereafter.
Doctors told her she needed high-risk abdominal surgery, without which she would die.
"I went to pieces, I was hysterical. I wrote my funeral plan. It's been really hard," Ms Morrison said.
'Horrified'
Ms Morrison was discharged in June with a £24,330 bill.
She said: "I was horrified, I said 'I haven't got any money, I haven't got any savings'.
"Life has completely changed. I would hate for anyone else to be in this position."
The Isle of Man government spokesman said the RHA starts "from the point of arrival in the UK and not the first day of treatment".
"Residents must ensure they have adequate repatriation insurance," she added.
The UK government is to review the RHA with the island, however the spokeswoman said "this is not in relation to or as a result of this case."
A Go Fund Me page has been setup by Ms Morrison's family to help cover the costs.