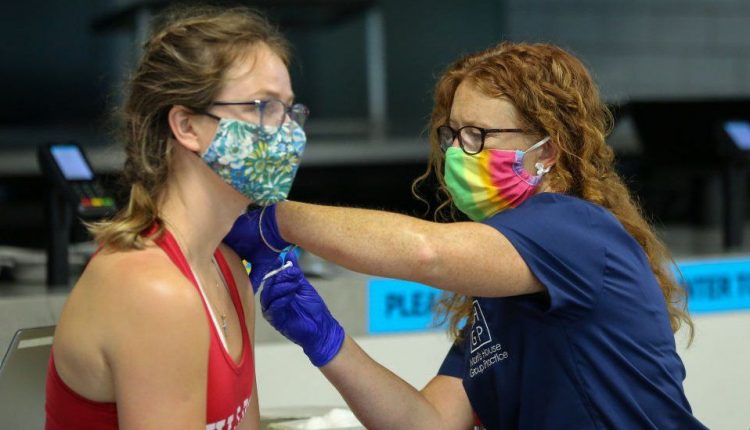 Covid: All UK adults should get Covid booster, say advisers
Covid booster jabs should be offered to all over-18s to help stop a potential wave driven by the new variant Omicron, UK government advisers say.
The Joint Committee on Vaccination and Immunisation said the minimum gap between the second dose and booster should also be reduced to three months.
The experts said boosters should be prioritised in order of vulnerability.
And they recommended children aged 12 to 15 should be invited for a second jab three months after their first.
The JCVI also recommended severely immunosuppressed people should be offered a fourth does of the vaccine as a booster. They are currently receiving three jabs.
The advice has been given to ministers in all parts of the UK. The JCVI only gives recommendations and the final decision on measures to combat Covid lies with the politicians.
It follows the government's announcement of new measures to contain the spread of the Omicron variant. Nine cases have so far been detected in the UK.
Prime Minister Boris Johnson indicated the government would accept the JCVI's recommendations when he unveiled new rules on face masks and isolation rules, due to come in to force in England on Tuesday.