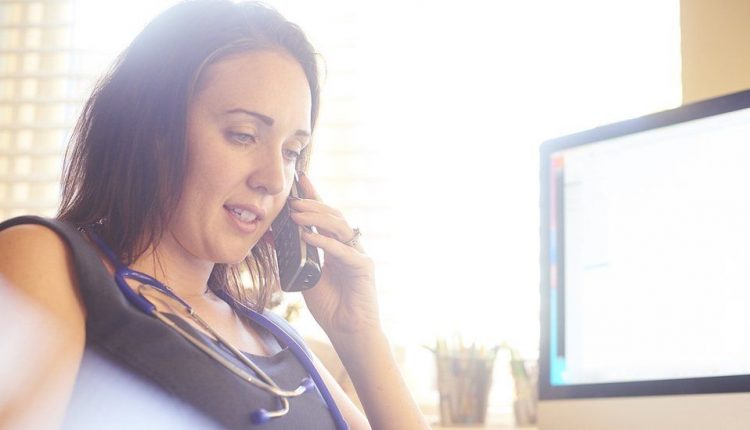 Covid: GPs have 'no capacity' to help with booster jabs
A senior doctor has warned "something will have to give" if GPs are required to help roll out booster jabs.
Because of the Omicron variant, a top-up jab will be offered to all adults who have not yet had one, as soon as three months after their second jab.
The vaccination campaign expansion saw a "call to arms" issued to healthcare workers.
But Dr Phil White, of the BMA's GP Committee in Wales, said most GPs are working well over their hours already.
"This may put pressure on general practice if we're expected to undertake some of this work alongside our already very high levels of consultation," he said.
"It's going to be up to Welsh government to decide now where the priorities lie."
Welsh minister urges caution over Christmas socialising
Omicron: How do you detect it?
"People should wait until they're called to come forward and not get on the telephone or on the on the internet today trying to book an appointment."
Dr White's call follows doctors being told to "end the 8am bottleneck" and improve the appointments system by health minister Eluned Morgan.
Extra funding has been announced by the Welsh government for a more efficient booking system and to "build capacity".
But the BMA's GP Committee in Wales, which represents Welsh GPs, said practices face an "existential challenge" with not enough numbers to meet the demand.
Dr White said: "If they want us to be involved in a Covid booster campaign then of course something has to give.
"There's only 24 hours in a day and most GPs are now, if they're full time, working well over their hours."
As part of a new contract for GPs in Wales, patients requiring an appointment after an assessment would be given one.
Patients may also be signposted to another service, as currently happens.
In return, the Welsh government has made the following commitments:
£12m over three years will be spent on "additional capacity"
GPs and all practice staff will get a 3% pay rise
An extra £2m will be available to deal with winter pressures
"It is crucial that patients understand the pressures facing the profession and what the existing workforce can realistically deliver," Dr White said.
"Put simply, there are not enough GPs working in primary care to manage current levels of demand.
"What this means, is that patients will be signposted to alternative services if they are deemed more appropriate and may have to wait to see their GP when they need to.
"We believe that the Welsh government understand the existential challenge GP practices face."
Gareth Thomas, of the Institute of General Practice Management, said surgeries had been trying to improve the system for years.
"Redistributing finite capacity to enable patients to book further in advance is not the answer and could result in less access with more 'Did Not Attends'," he said.
He said there was no quick fix.
"Practices will need to work with patients to find a common ground on what is considered appropriate to meet their needs, whilst understanding that they may be signposted to another service to free up GP time to deal with more complex patient problems," Mr Thomas said.
Health minister Ms Morgan, said: "I want to see an end to the 8am bottleneck where patients often have to telephone their practice numerous times, day after day.
"We are doing all we can to support our hardworking GPs and I would urge the public to help us help you by considering the other ways they can get medical advice and support this winter."
Mild symptoms
Dr Angelique Coetzee, a doctor in South Africa, said she was seeing more patients who had not been vaccinated having contracted the new Covid variant, and vaccinated people with mild symptoms.
These include a runny nose, cough or sore throat and fatigue.
When will I be called for my Covid booster?
In Swansea, Dr Keith Reid, public health director for the local health board, advised people to wait to be invited for a booster rather than try to make their own appointment.
He said the region had been delivering about 14,000 vaccines a week compared to a target of 16,000.
However, it would now need to find an extra 45 staff from other departments to increase the rate of vaccination to between 27,000 to 42,000 a week.
"We are working very, very fast and very diligently on getting our plans in place to deliver them," he said.
"So my message is very clear. People should wait until they're called to come forward and not get on the telephone or on the on the internet today trying to book an appointment," he said.